It's late April in the Midwest which could mean ANYTHING weather-wise. But on this particular day, it's sunny and 60 degrees and I'm happy. Been in a mental rut all week and decided to do a short series to design for fun. This particular series was inspired by my trusty plastic yellow sunglasses from last summer. And they just feel more appropriate and festive on a sunny Friday. I gave myself the following "rule": each graphic had be sunglasses with green shades. A guideline or two keeps the challenge realistic (the real-world is rarely a free-for-all) and it helps the series feel consistent even with a variety of styles, colors, and shapes. I tried to capture the right style and emotion for each day. Do you agree with each day's vibe?
A Shade for Every Day
Shade of the Day: Monday
Monday needs a little pep. If you don't feel like tackling whatever Monday holds for you, this pair of sunglasses will help you power through. This is the eyewear your attitude and your eyes need for Monday.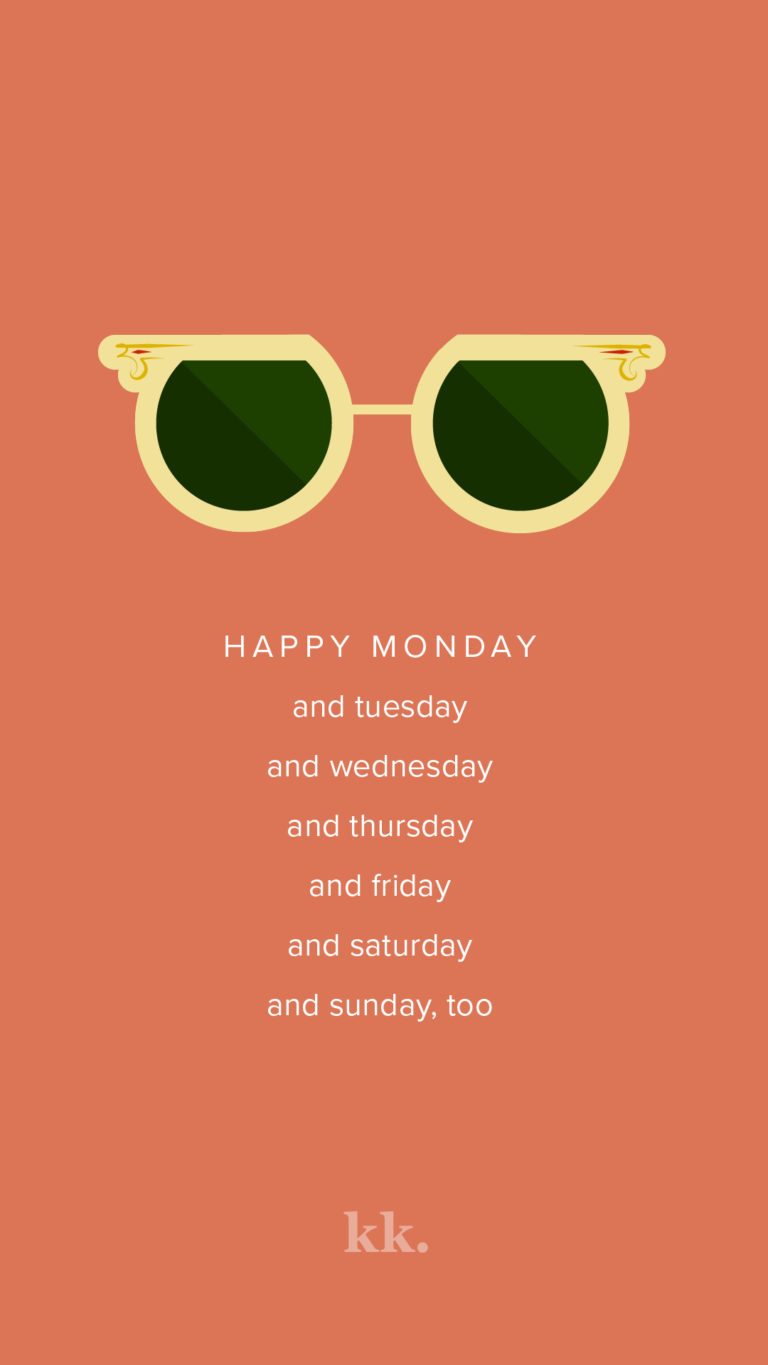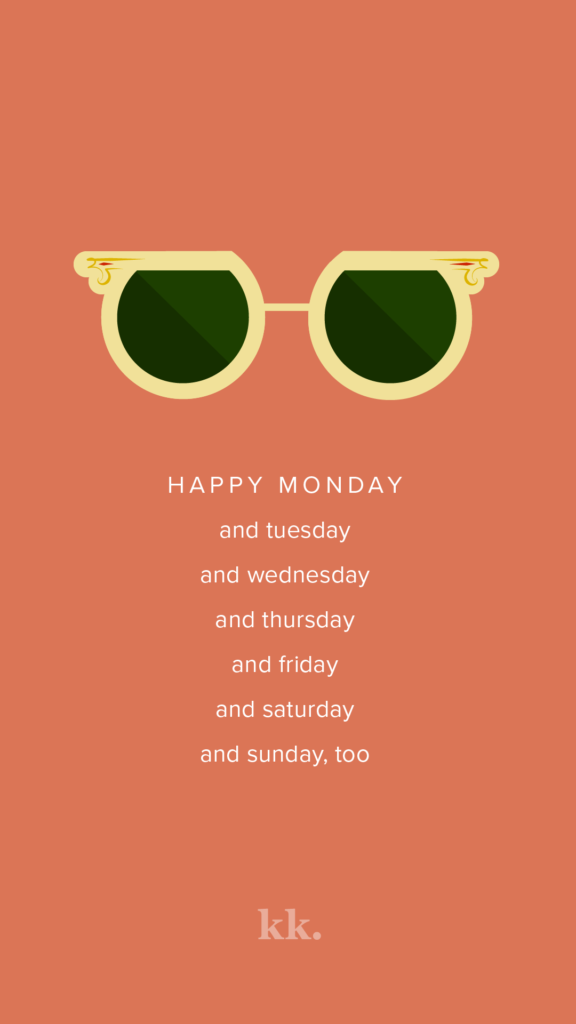 Shade of the Day: Tuesday
Tuesday's sunglasses are a no-fuss, classic aviator style with a star at the hinge because they needed a little something. Look, the honest truth is that Tuesdays are often crazier and weirder than Mondays. Don't add another thing to your plate or look. These shades are streamlined for a smooth Tuesday.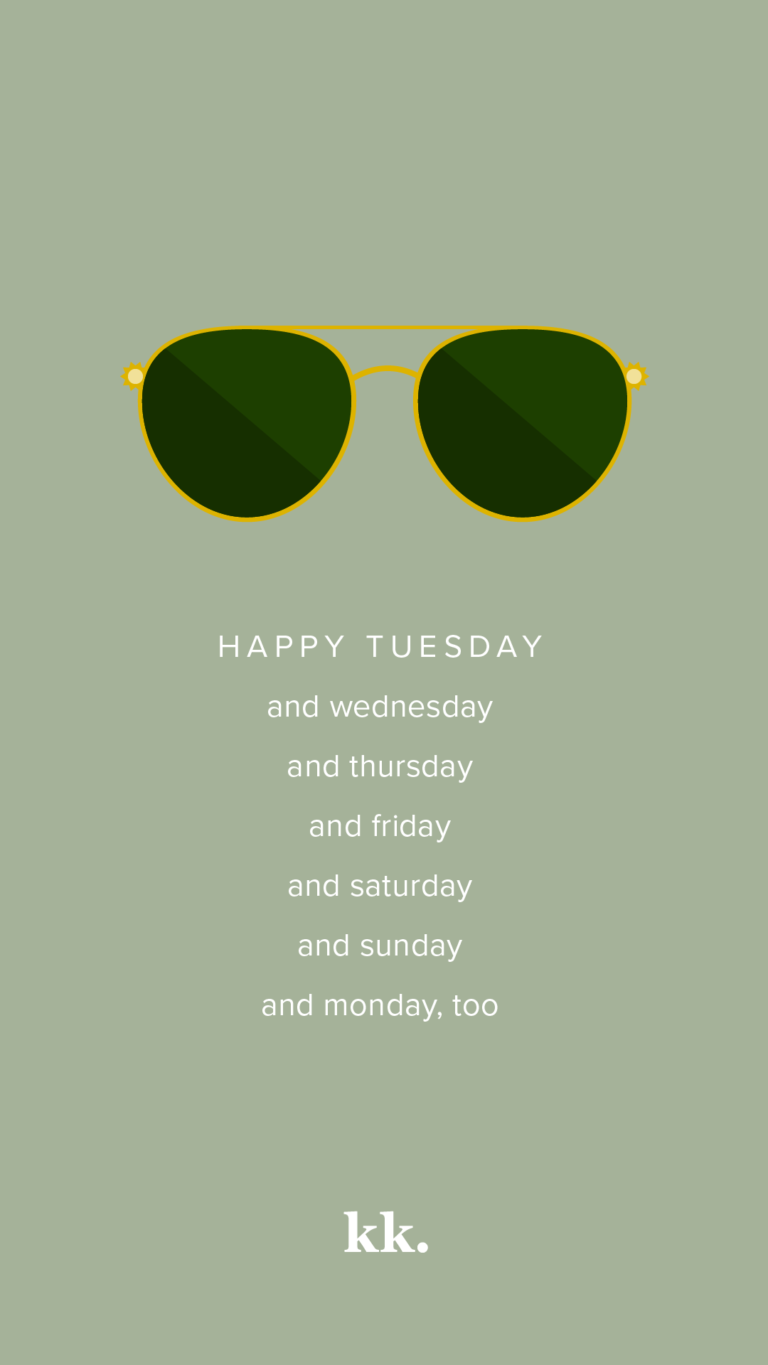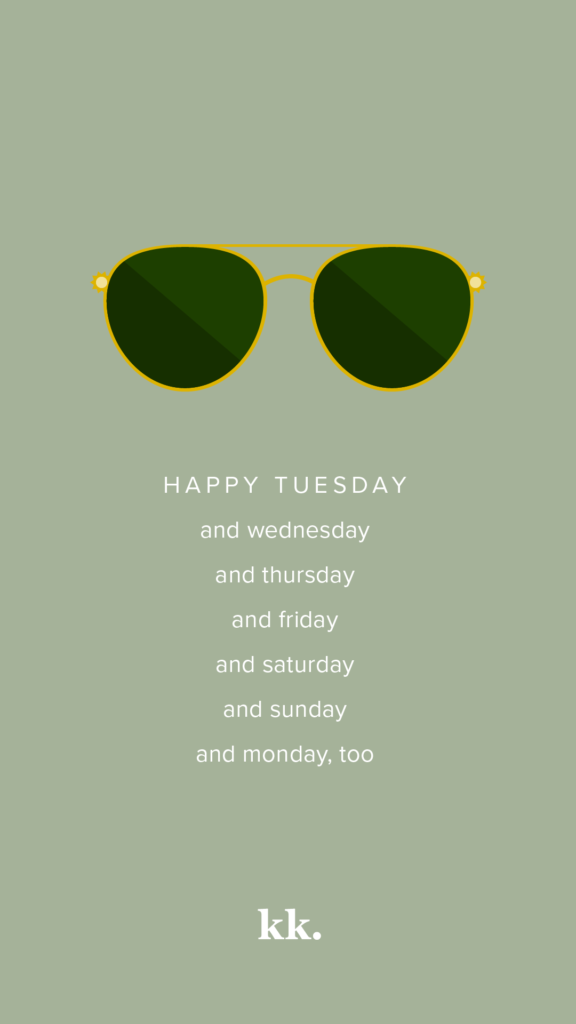 Shade of the Day: Wednesday
On Wednesdays we wear pink, obviously. And what better staple to pair with your pink than a bold, black pair of sunglasses. The tiniest pearl was needed to enhance your pink palette. Sleek and guaranteed to help you glide through Hump Day.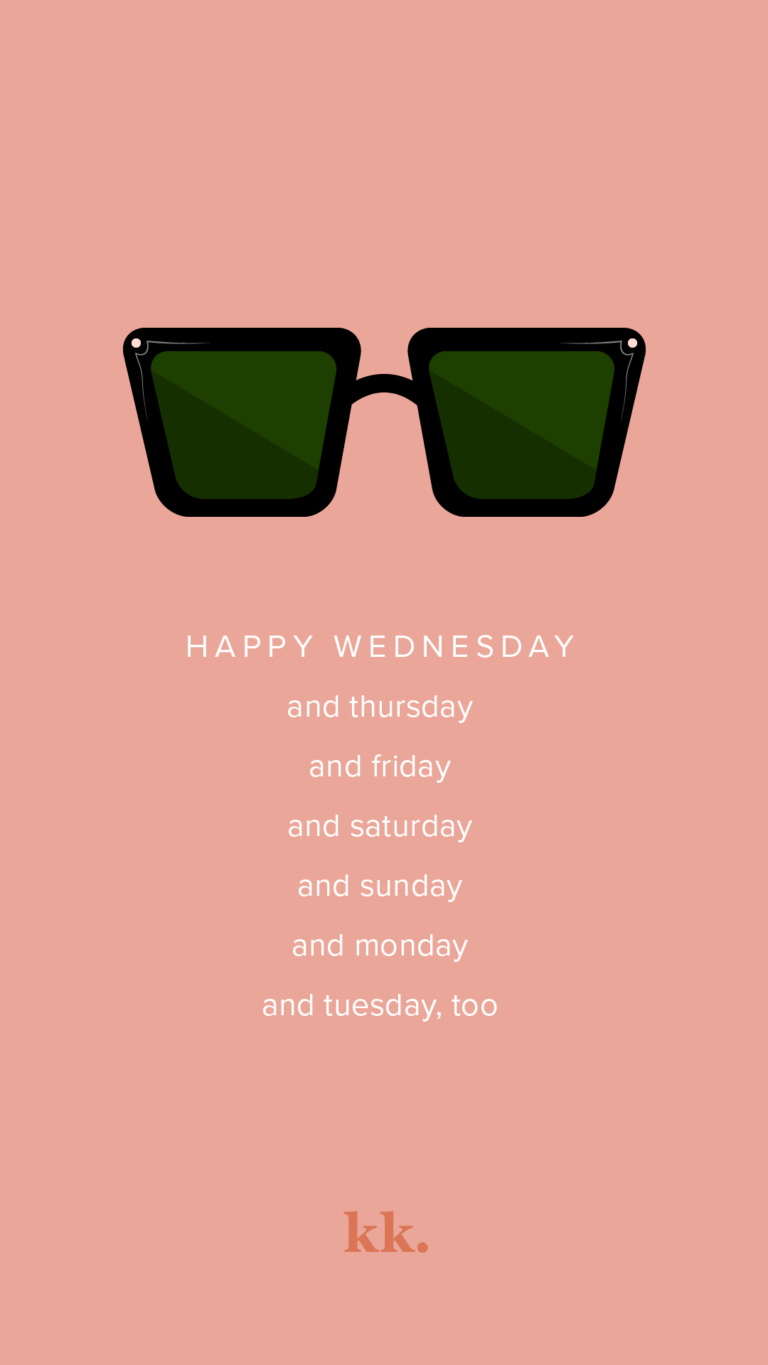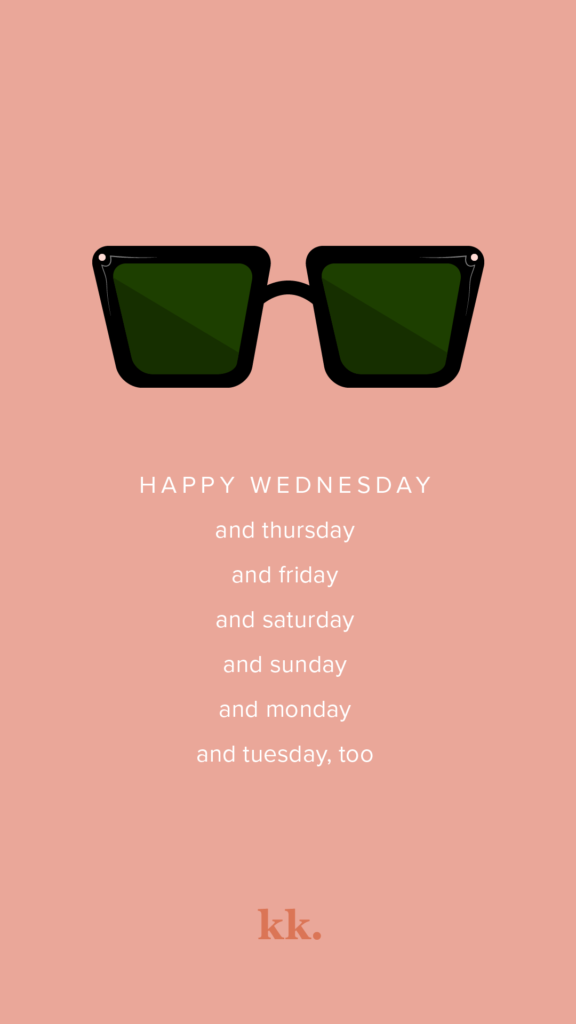 Shade of the Day: Thursday
Thursday, you beautiful symbol of optimism. Also fondly referred to as Pre-Friday, Thursday's oversized square tortoise-shell style tells the world that maybe you're a little tired but you've handled your week and poised for solid finish to the week. A little trendy, a little classic, a lot perfect for Thursdays.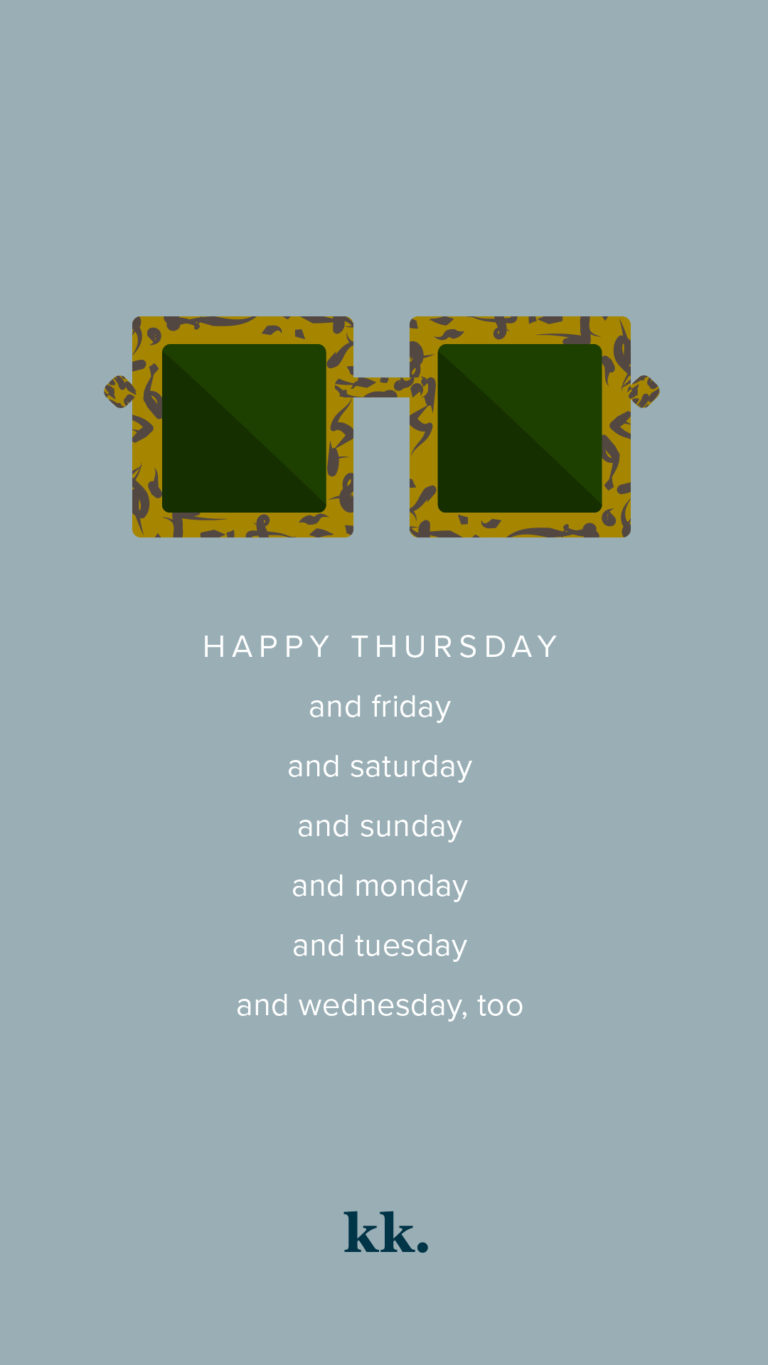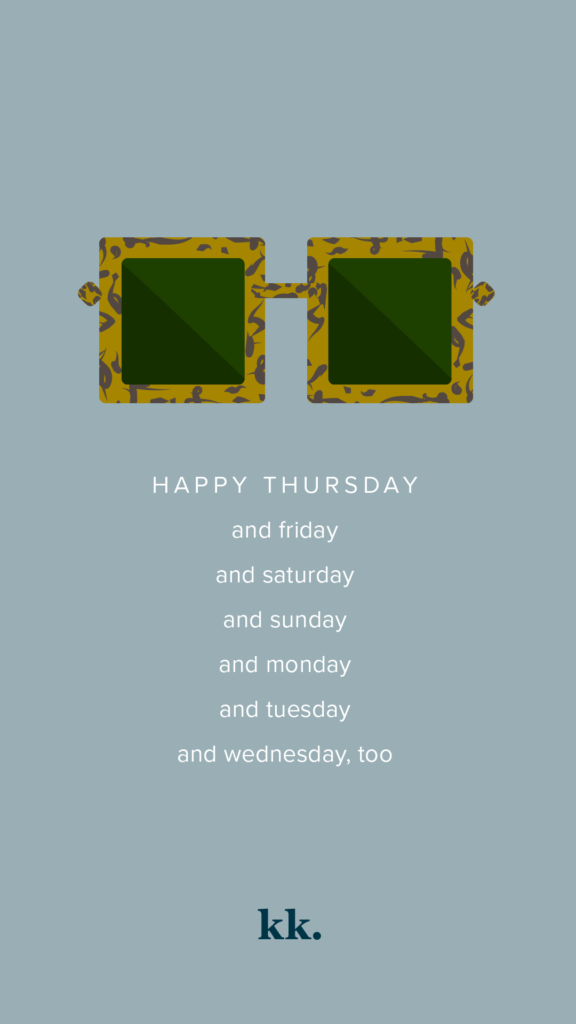 Shade of the Day: Friday
The entire inspiration for this series; a happy and SUNNY Friday. The world is your oyster for 48 hours. The Monday version of you can handle whatever you don't get to today. You will feel as festive as these sunglasses look. I would suggest wearing these through the weekend for maximum happiness.