little details for your big day
From weddings to showers to professional events, unique invitations and signage are the perfect touch to bring it all together.
The Invitation Design Process
01
Get in Touch
Take the first step! Send an email, schedule a call, or submit a contact form so we can get started.
02
Share Your Style
Maybe you've been dreaming (and pinning) about your wedding for forever? Maybe it's not really your thing? Either way, I'd like to hear your vision for The Big Day. Feel free to share any specifics or inspirational images!
03
Initial Design
You and your #1 can choose from 3 unique designs. Think about which option best represents the two of you and your big day! This is the perfect opportunity to tweak colors, wording, and small details.
04
Put the Pieces Together
Once you've chosen the winning design, I'll design the remaining items to complete our project or campaign. I always recommend printing of proof of your items at this point.
05
Special Delivery
We've mixed, matched, proofed, and approved. It's time to share the good news! I'll help coordinate printing so everything is printed, trimmed, and ready for mailboxes.
Wedding Invitation Suites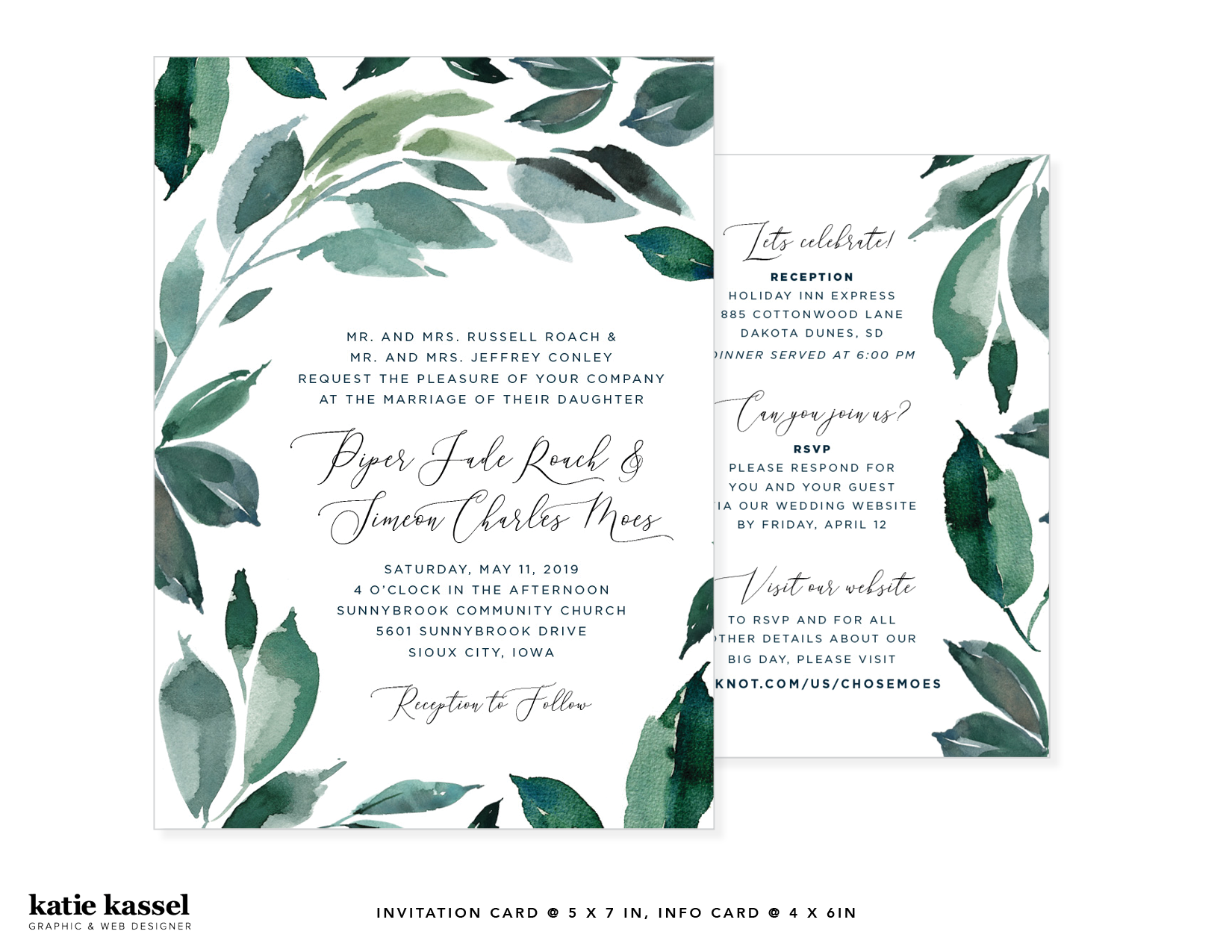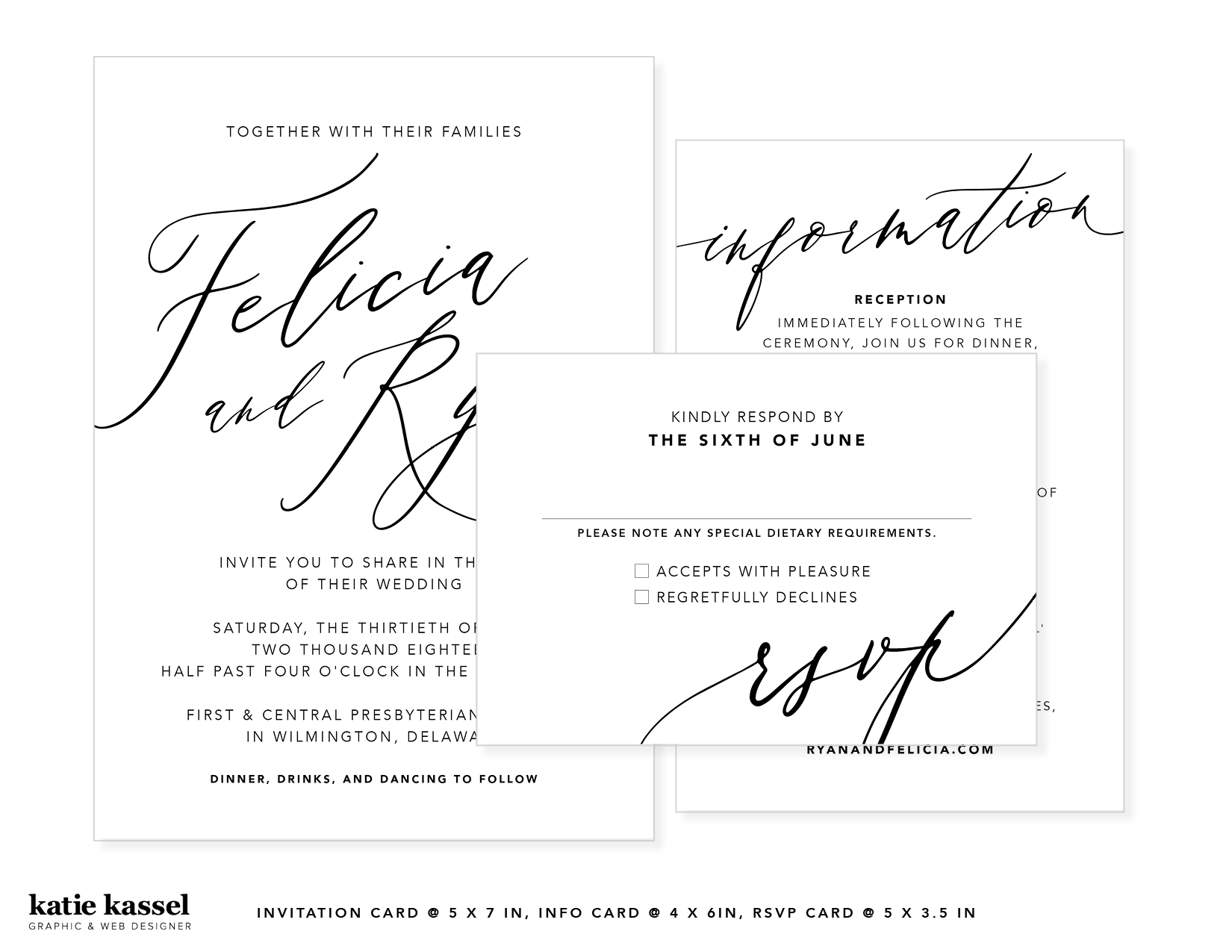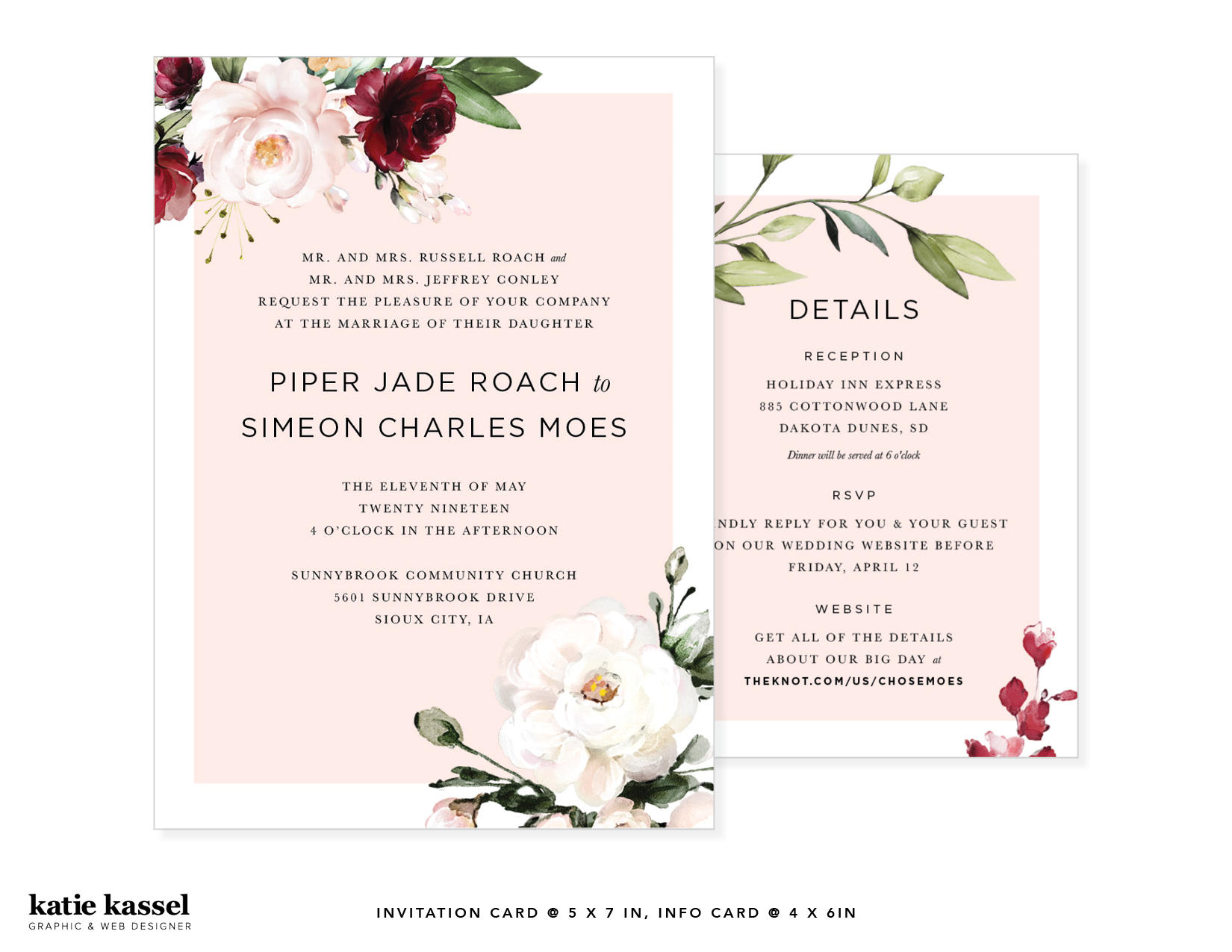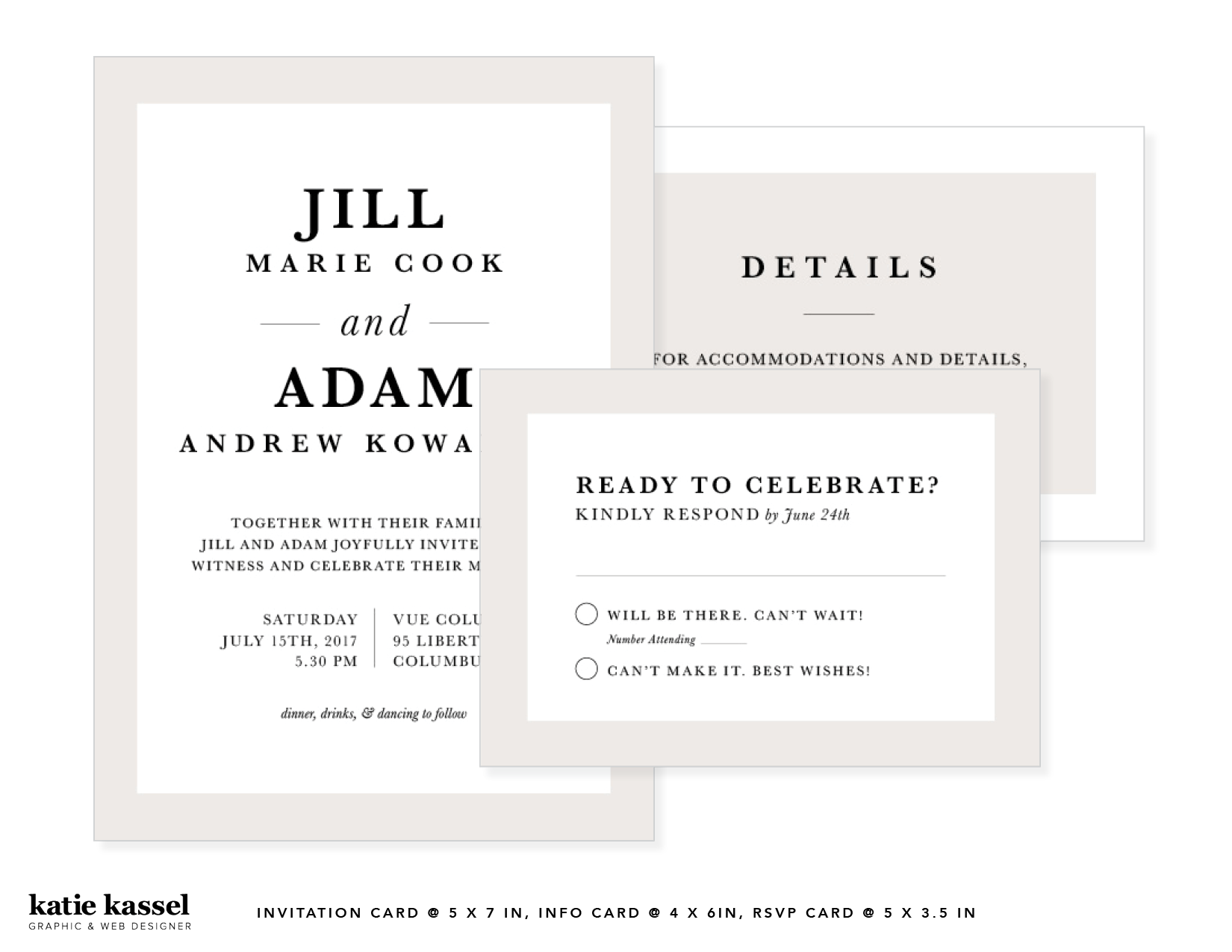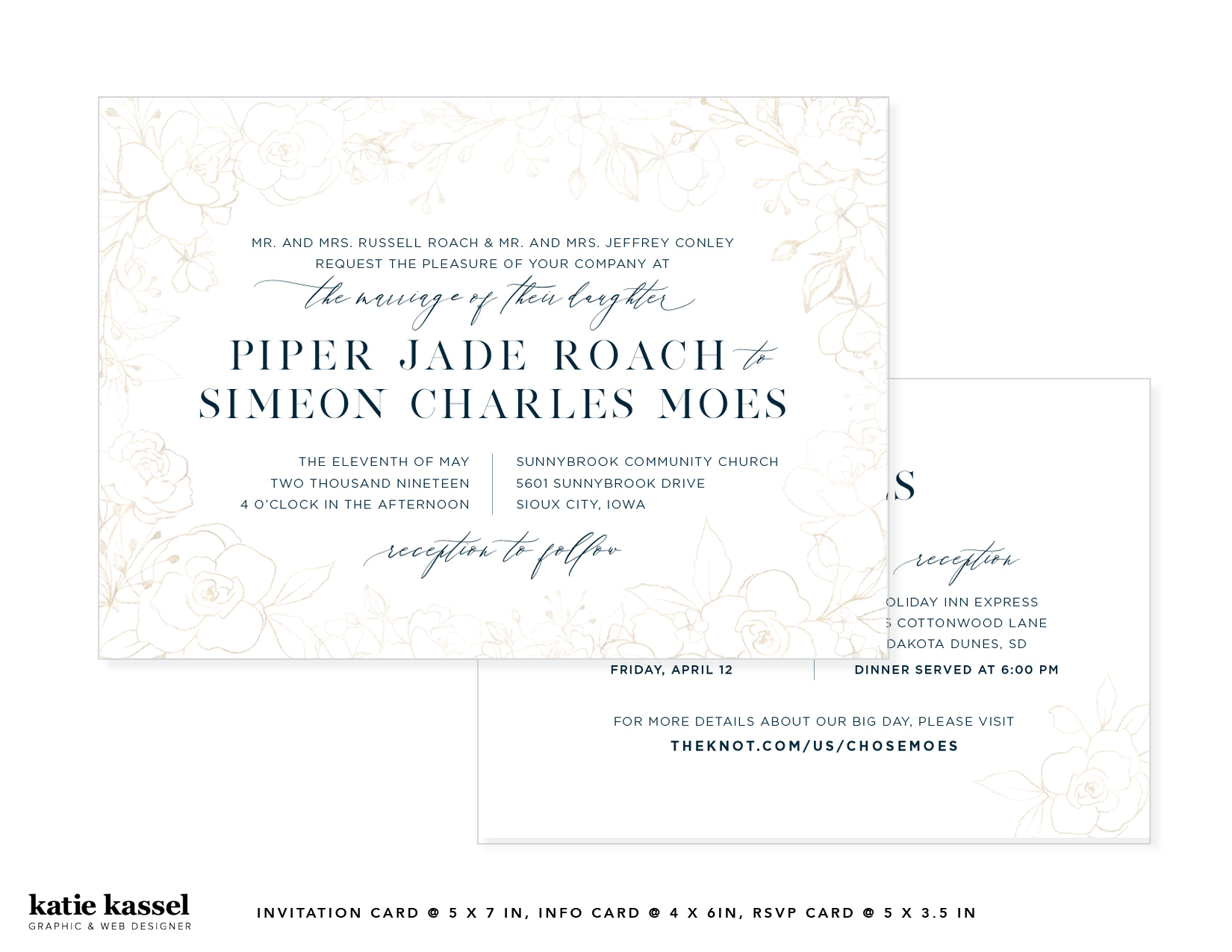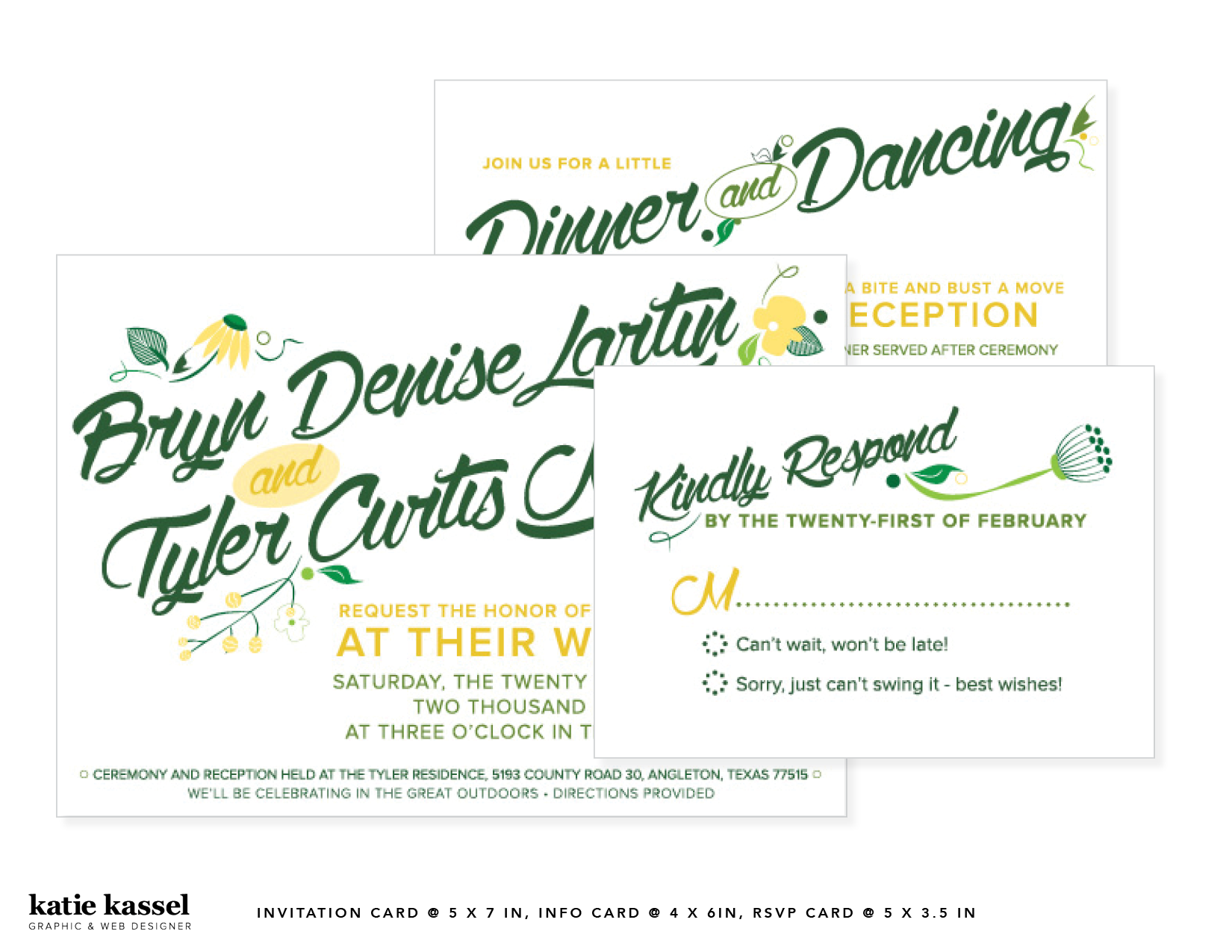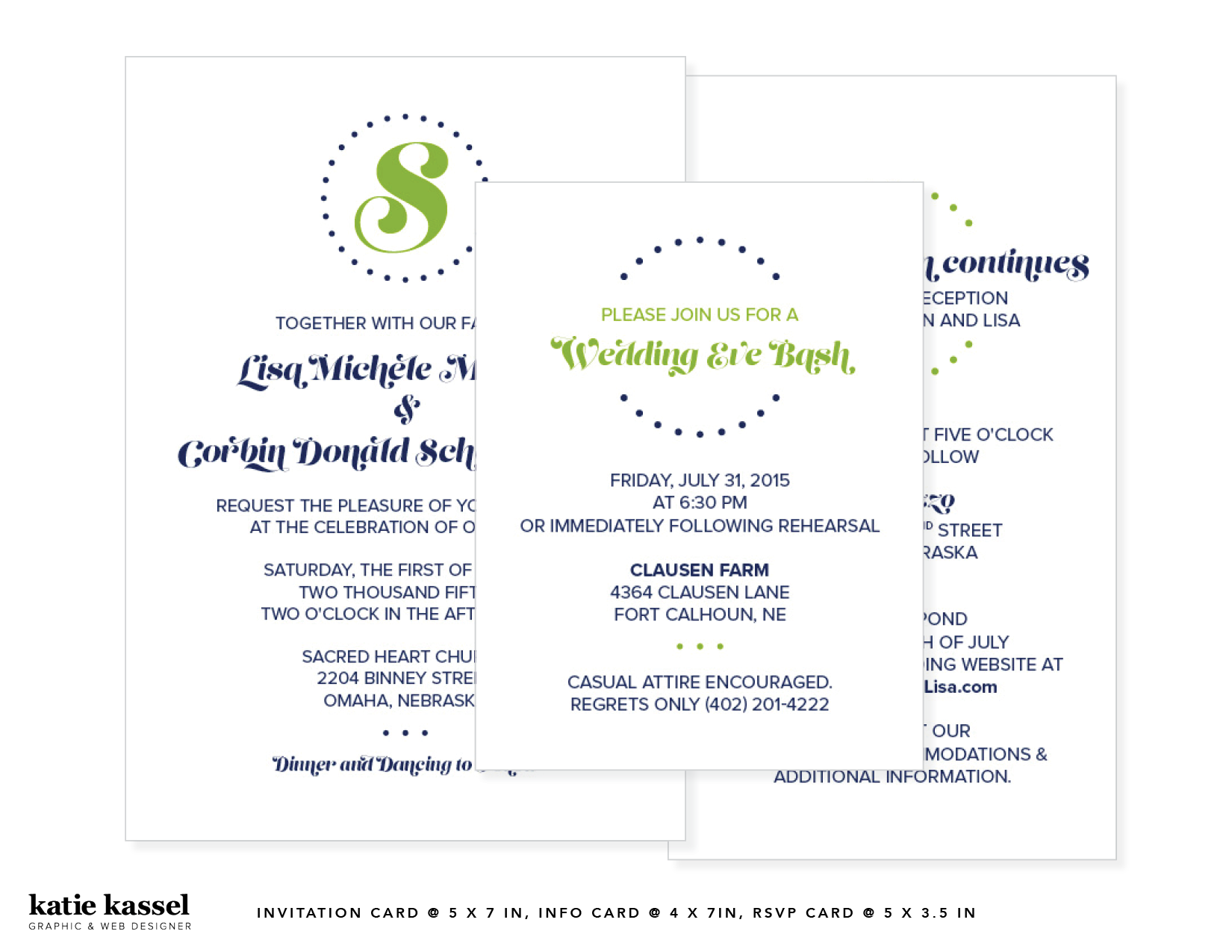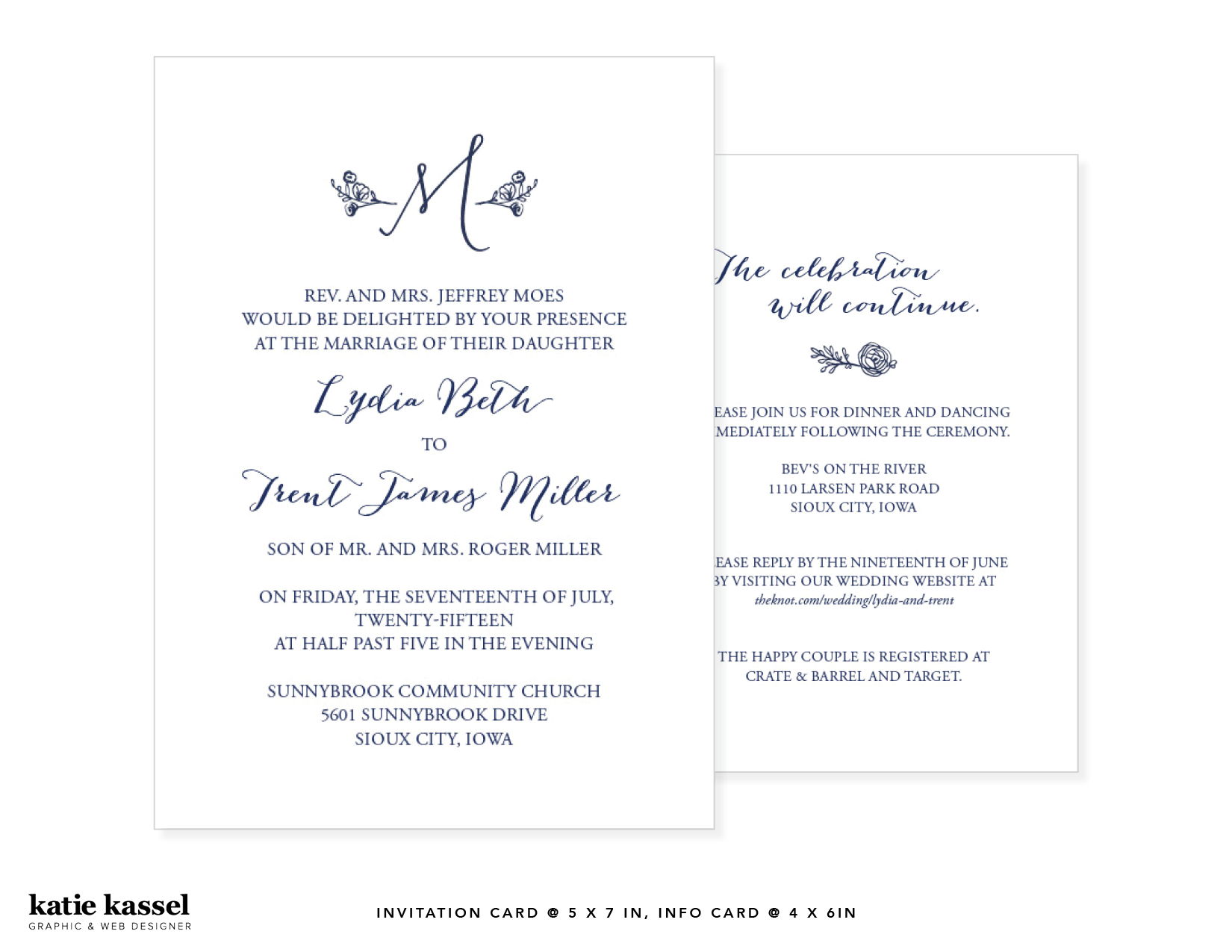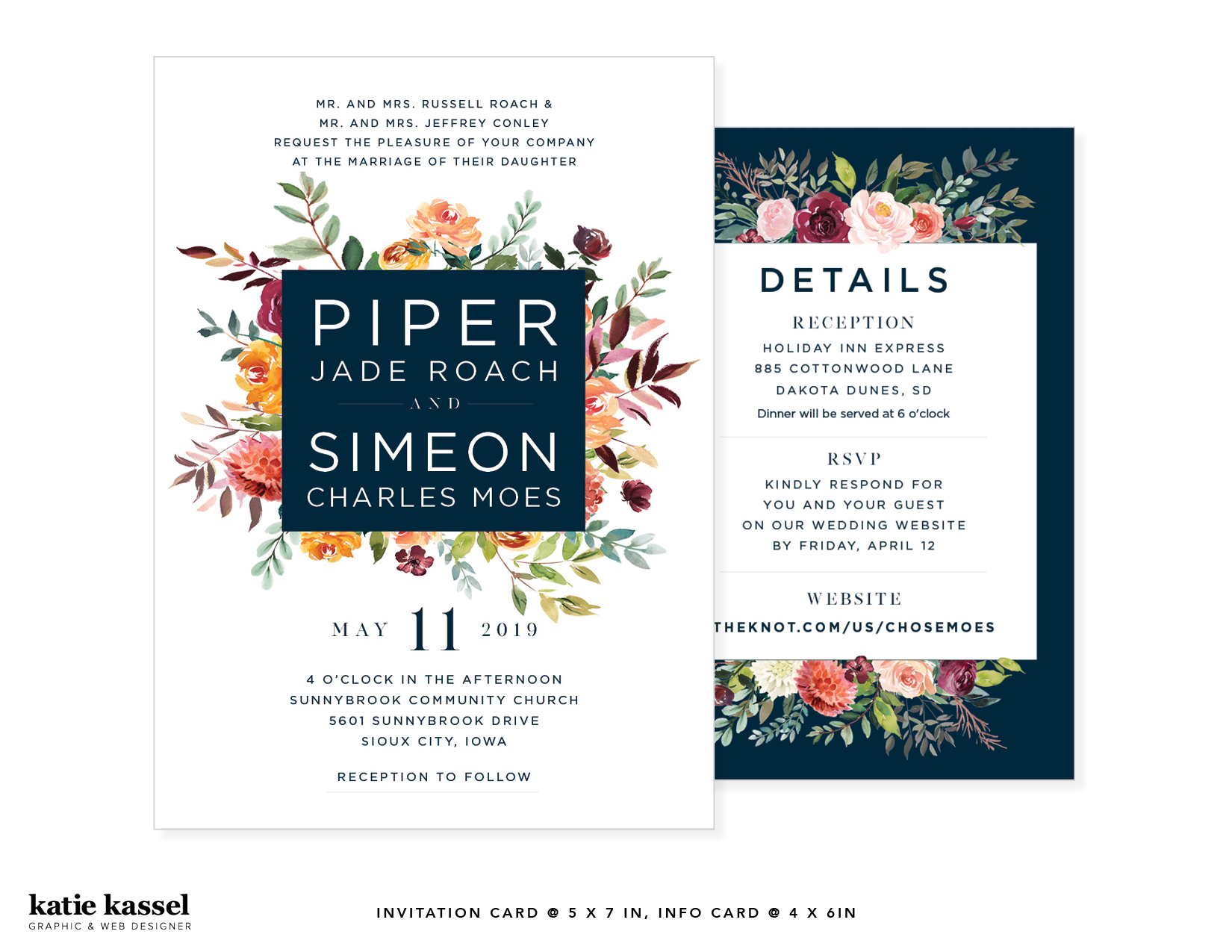 Kind Words for Kassel Creative
"Just got your invite ideas! We LOVE them, so much that we can't decide actually!…Thank you so much!! I'm so happy with what you have created for us, they're all so gorgeous!"
Here to Help
Wedding Invitation FAQs
How much does a wedding suite cost?
The short answer is…it depends! If you're trying to budget for invitations you'll want to consider the cost for materials (paper and envelopes), printing, postage, and design fees. And all of those elements depend on how many invitations you want to send (IE your guest list). Plan to set aside at least $500 to make these happen.
How long does it take to get your invitations?
It takes 1-2 weeks for me to design the invitations, get your feedback, and make any changes. It takes 3-5 days to print all of your invitations, plus a few days for me to deliver or ship these to you. Wash, rinse, repeat for additional printed items like programs, cards, or thank you's.
What information do I need from you?
To design your invitations, I need your full name(s), the date of your event, the location, lodging and travel details, registry information, and website link if applicable. If there is specific wording you want to use, you're welcome to email me exactly what you want! If you're not sure, I will present you with a few options.
Let's Work Together
The fun is just beginning…Let's start crafting the perfect invitations for your perfect day.