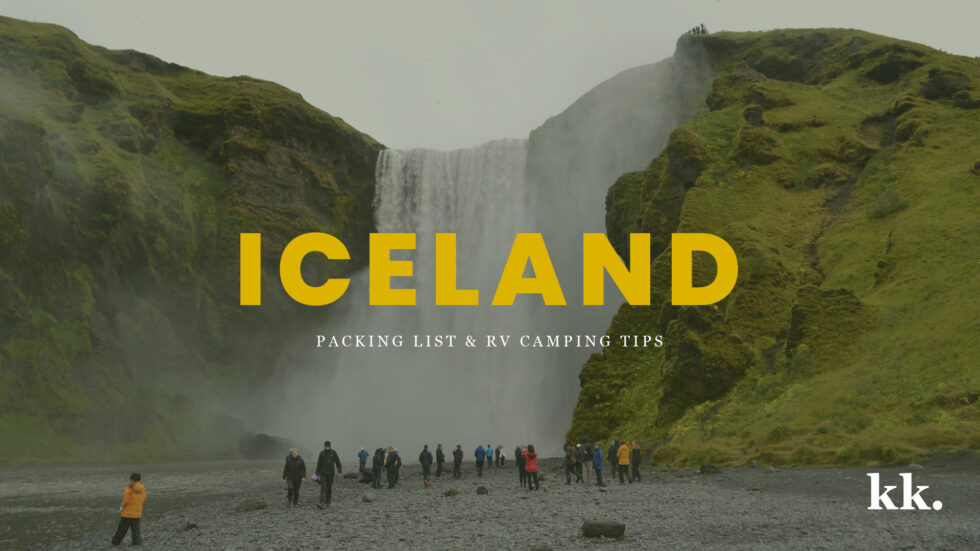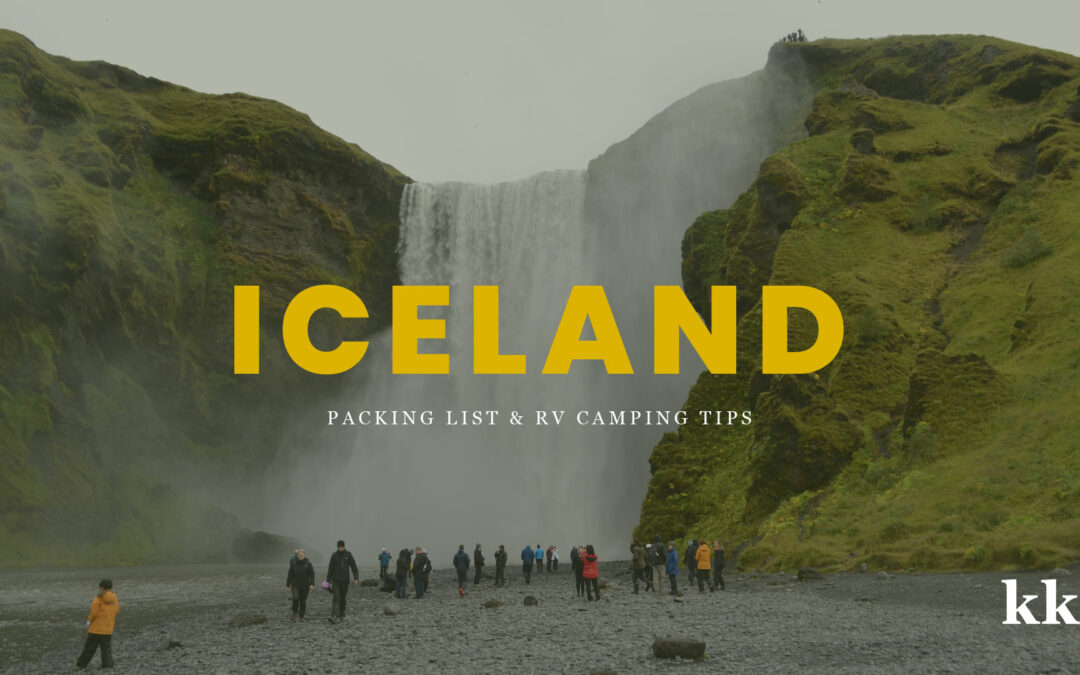 A lot of the logistics of our trip were learned along the way and shared by our adventurous friends who visited Iceland before us. I like documenting and sharing because I want need to grasp my surroundings and accommodations before I arrive. Pretty much everyone we talked to enjoyed their trip in very different ways than we did! No one used the same route or vehicle, no one experienced the same weather or conditions. It just varies so much! Hopefully you'll feel calmer reading this if you're thinking about embarking on a van trip.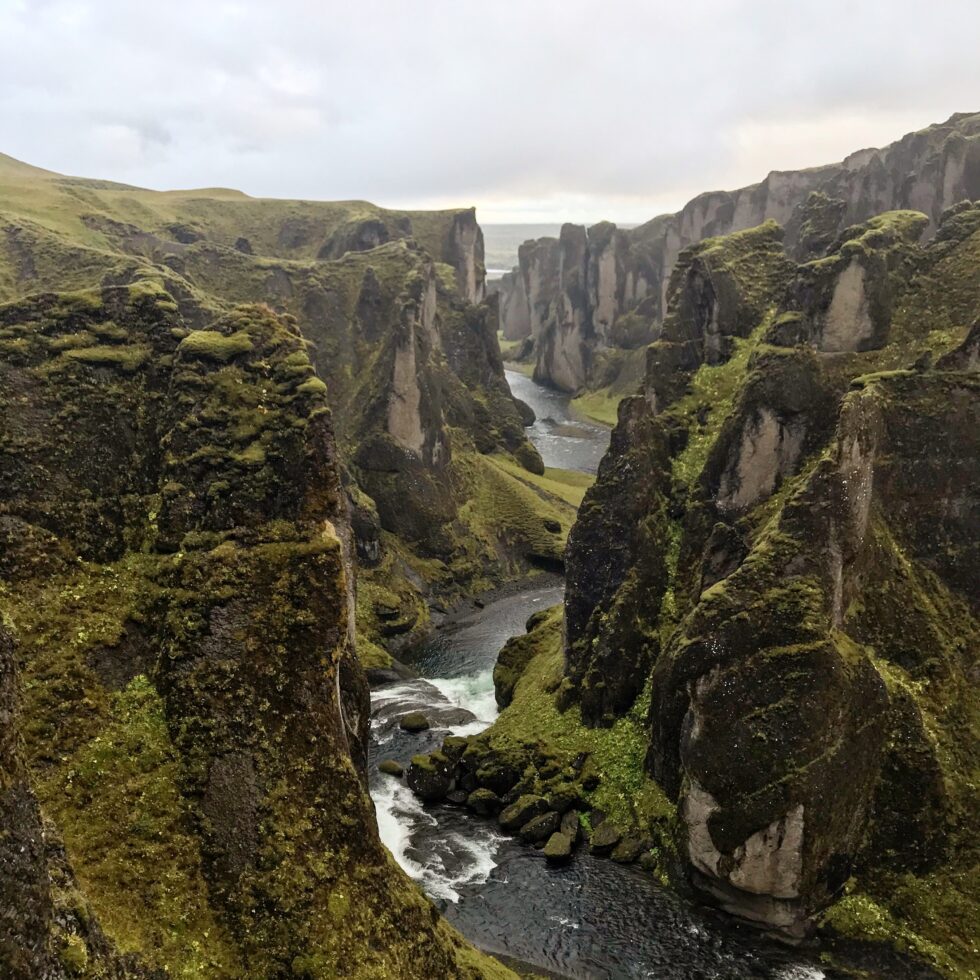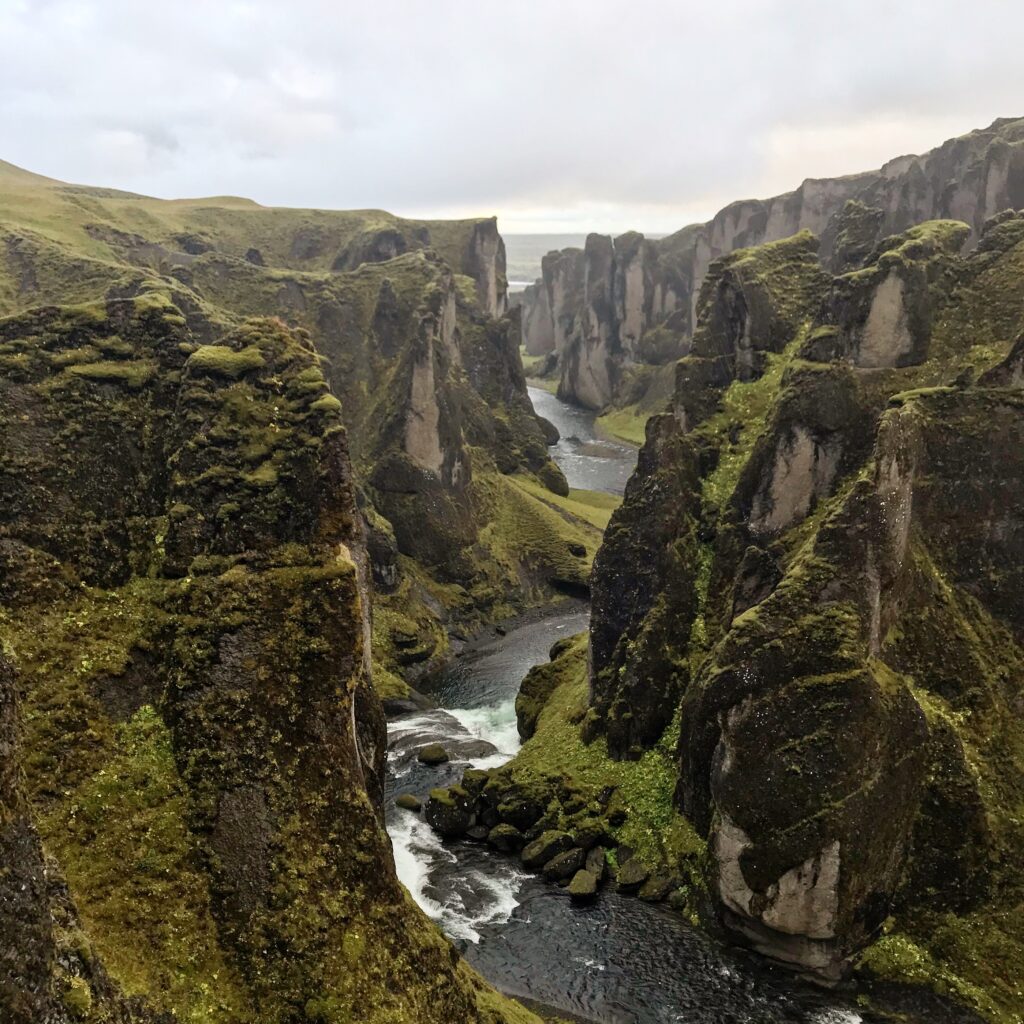 Picking Our Route
When we first booked and began planning for Iceland. Cale scoured camper van sites, comparing and contacting the companies. I basically looked up every single landmark, scenic site, and campground and plotted everything on an Iceland Google List, which I share with Cale. If you go this route, that's great – but this did little to actually chart a route. We wanted to see lots of good stuff and "go with the flow" but we also like to be efficient with our time, especially driving and camping for the whole week. I married a brilliant, meticulous person who reached out to a company on Trip Advisor that provides "custom" day-by-day plan for your trip. They created a route that made sense for our timeline, route, and camper. We ended up hitting almost everything on the list, but not necessarily in the order they provided. It was well worth the $100 to have them make sense of things. They recommended companies and locations for the excursions we wanted, too.
Route Note:
There was a weather/wind advisory the first two days we arrived. That means they do not advise travel, especially in campers and large vehicles. It was crazy windy, cold, and pouring rain. That means we missed our first day of sites and activities and some of the second day, which we hit on the way back. With 5ish days, we only made it around the southern half of the island. We both thought we'd be able to push it and crank out the whole island, but there just wasn't time. We felt busy enough with the given itinerary. We probably could have or should have gotten up at 5:00am to power through any and every site, but that's not really how we roll on vaca. It's not like we slept in until noon or anything, but I think you'd need at least 10 days, maybe even 12-14 days, to comfortably enjoy the whole island by van.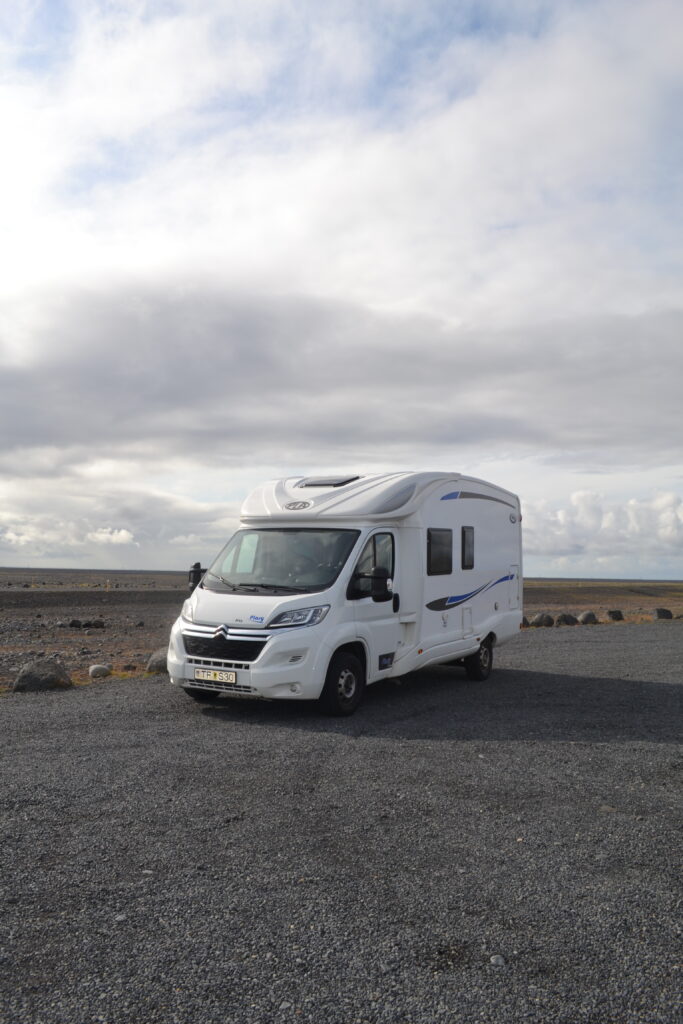 Renting a Camper Van
We rented a camper van for the week. This is a super common way to experience the island. Our particular vehicle had a double bed, kitchenette, small bathroom, and table. As an introvert/human turtle I absolutely loved having all my things with me wherever we went! Change of clothes? Got 'em! Downpour? Grab a book and chill. Sleepy? Bathroom break? Need a snack? Got 'em! Two embarrassing fun facts: I do not have experience driving a manual transmission and I've never been camping before. All vehicles in Iceland are manual so I would recommend a) learning that life skill real quick or b) travel with someone who is comfortable doing so. Our camper came with two pillows, two comforters, a french press, kettle, mini fridge and some basic kitchen supplies. We also rented a wifi stick with our van so we had awesome internet access the whole time.
Things We Bought in Iceland
We were pretty much willing to make whatever work for our week in the camper, but a very small $40 investment made our week even better.
2 Pillows: We stopped by IKEA and bought two additional pillows. We like sleep and the ones provided left a lot to be desired.
USB Charger: There's only one outlet so we bought USB charger with 3 slots to charge devices overnight.
Groceries: Coffee, bread, peanut butter, ham, cheese, bananas, chips, chocolate, mini milk carton for coffee, beer, wine, etc.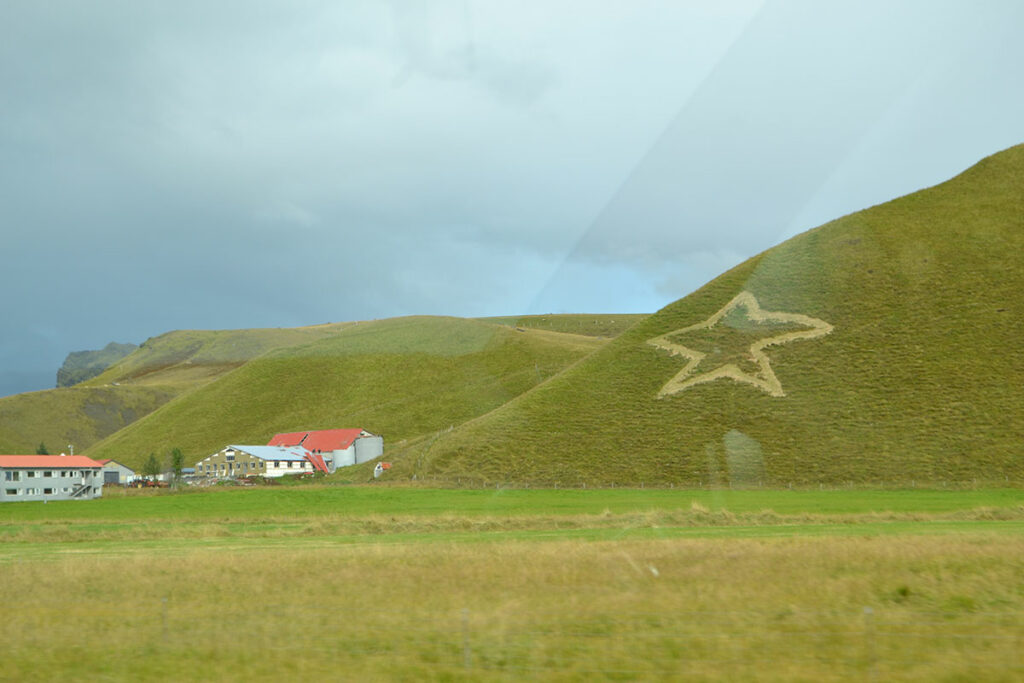 Finding Camping Grounds in Iceland
There are many campground options in Iceland. How did we find them? The Google Machine! Not all campgrounds have the same amenities so it probably depends on your camping ambitions which site will work for you. We always looked for power hook-ups for our camper. Sometimes we would swing by a campground and find that it didn't have what we were looking for. Then what? Google another option and navigate there. Trial and error is how it works. You do need to pay to park at a campground–you're renting their space and amenities so that makes sense, right? There's usually a little hut where the office is located. You walk in, tell them how many people, what vehicle you have, how many nights, if you need power, etc. If you Most campgrounds will, at the very least, have community bathrooms, sinks, and stove. Many will have outlets for power, ample grounds for tents, showering facilities, large bathrooms, community kitchen areas, and outdoor sinks.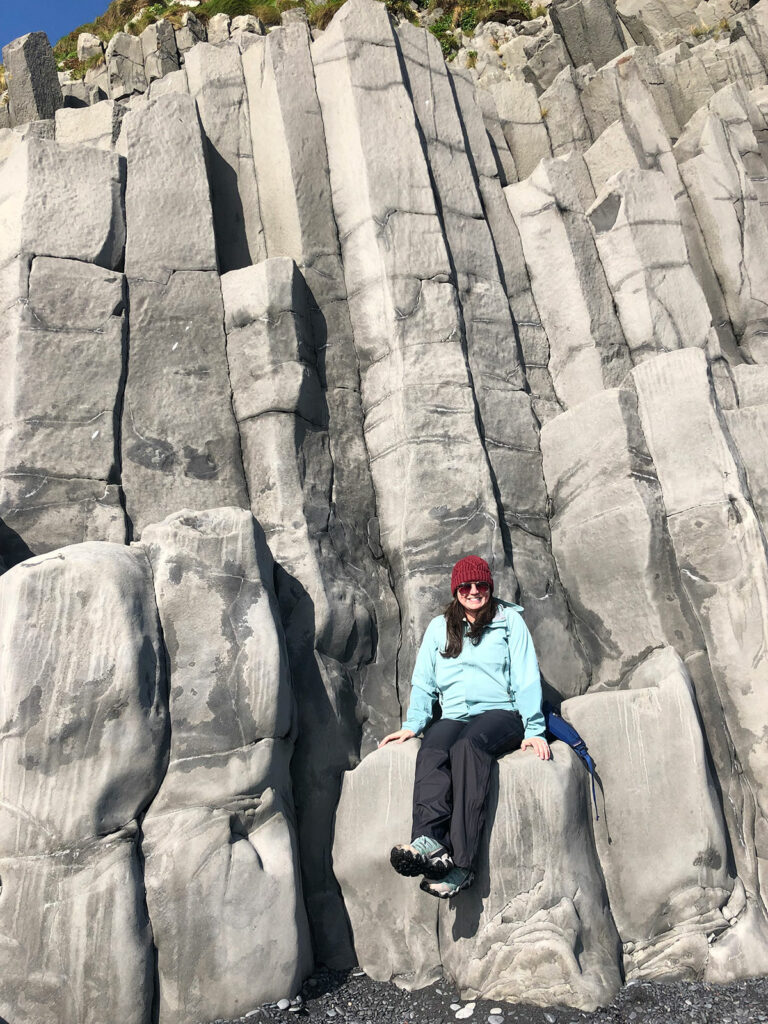 What Clothes to Pack for Iceland in August
This is easily the aspect I stress about THE MOST when preparing for ANY adventure. Rain pants, rain jacket, and hiking boots will be invaluable. Honestly, if you have those things you can figure the rest out. Wear whatever you want underneath for the rest of the week, but we wore our rain gear and hiking boots every single day. Even if or when you decide to stop at a restaurant, everyone will still be very casually dressed. I packed one pair of jeans and one, like, "normal" sweater. Iceland is full of people from around the world. You will see people wearing everything–mostly hiking outdoor wear, a lot of jeans and puffers, even some bloggers in flowy gowns getting the shot!
Packing note:
Your lodging/accommodations, length of visit, and activity level will probably affect what and how much you pack. Staying in hotels for the week? You probably can leave out some toiletries. Going the tent route? Pack some heavier layers, especially for sleeping.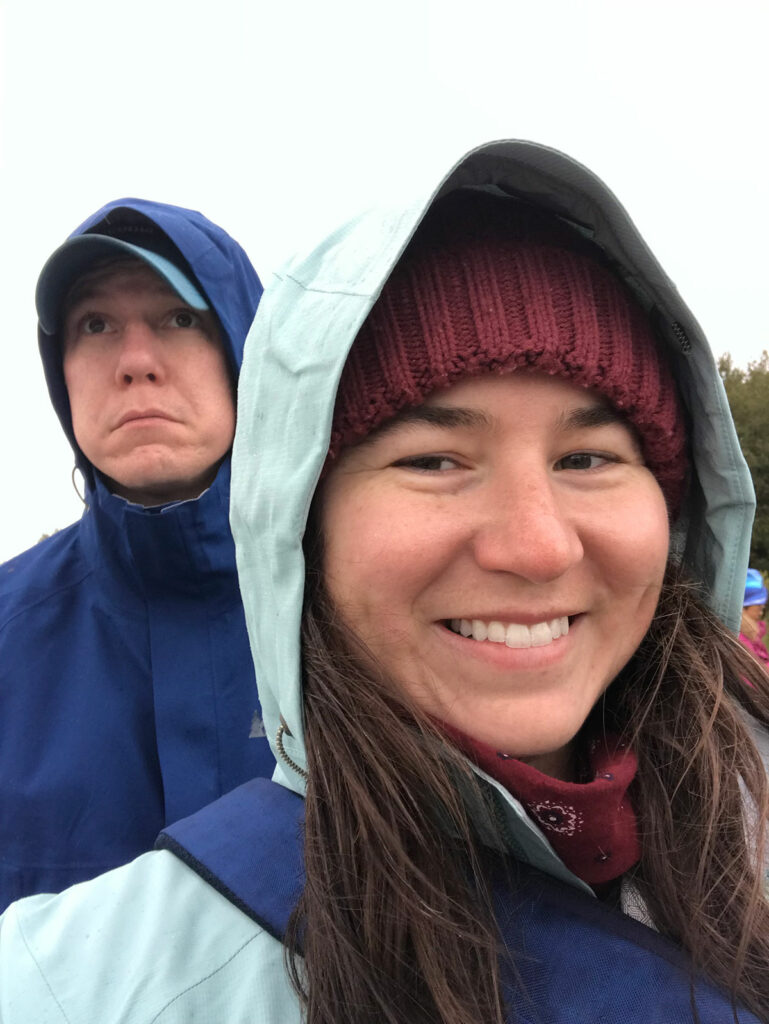 Iceland Packing List
Here's a more detailed list of what I/we actually wore for our trip. In total, we brought two backpacks, two carry-ons, and a single checked bag for two adults for 6 days.
Rain coat/jacket (bonus points if you have one with removable layers)
Rain paints (it was reallllllly convenient to have the kind that snap or zip up the sides so you don't have to unlace your boots)
Base top layers (workout tanks to layer, short- and long-sleeved athletic tops, thermals)
Base bottom layers (workout tights, leggings, thermals)
Underwear and sports bras
Socks (wool)
Hiking boots (break these babies in around your house with your socks before you go)
A backup pair of shoes (could be tennies, boots, or whatever you want–bonus points if they are easy to slip on or off for bathrooms, plugging in camper, errands, etc)
Swimsuit or two for lagoons
Quick-drying towel
Flip flops for showers
Face/body wipes
Head lamp
Day pack/backpack
Ball cap (the bill is nice for sunny or rainy days)
Stocking cap for windy or chilly moments
Lightweight gloves (we brought our running gloves and were super happy about how quickly they dried)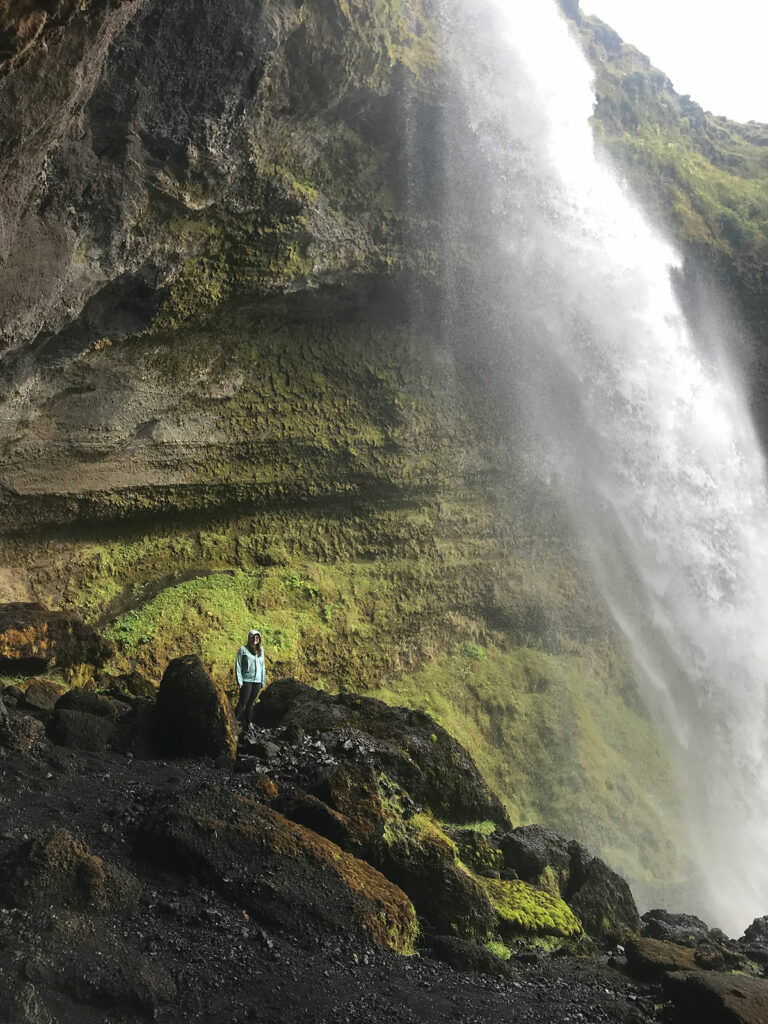 An Iceland trip was on my bucket list. While I didn't fully know what to expect, I knew I wanted to go. I wrote all about what we actually did and saw. Have you visited Iceland? What was the most helpful, practical knowledge or item from your trip?