Graphic and web designer in Omaha, NE
Small brands can make big waves! Let's work together to put your best brand forward online and in your business.
Get Started
A responsive website, engaging graphics, and thoughtful art direction are the perfect combination for your brand's success online. From magazine design to custom logos and branding, wedding invitations to responsive WordPress websites I'm here to help you get started.
I design and develop responsive WordPress websites for small to medium-sized businesses. Thinking about a new or refreshed website? Launching an online course? Ready to share your thoughts with the world on your new blog? Let's make it happen.
Starting a new company? Ready for a fresh look and strong visuals? Let every aspect of your brand, from your logo to colors to messaging, reinforce what your business does and who it serves. Get the ball rolling and get in touch today.
Most of my clients don't know they need a graphic designer until they need a graphic designer… So let's get your social media graphics, brochures, ad campaigns, magazines, conferences, books, and presentations up to snuff! I will handle all of the conceptual and technical aspects of producing these pieces.
A wedding is such a special day and a couple's invitations should be no exception! I truly enjoy creating custom wedding invitations. There are so many decisions to make when planning a wedding (I've been there), so I do all I can to make the invitation and mailing processes as stress-free as possible. Baby and bridal showers, meetings, and conferences are also the perfect occasion for a unique design.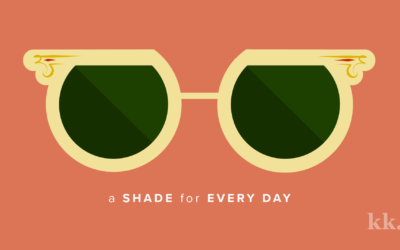 It's late April in the Midwest which could mean ANYTHING weather-wise. But on this particular day, it's sunny and 60 degrees and I'm happy. Been in a mental rut all week and decided to do a short series to design for fun. This particular series was inspired by my...
read more
About Me
Eat. Sleep. Design. Repeat.
Welcome to my portfolio website and blog, KatieKassel.com! I'm a Midwestern graphic and web designer. I was born and raised in the great state of Iowa and currently live in Omaha, Nebraska. I graduated from Iowa State with a degree in Graphic Design…and yes, I shamelessly root for my [heartbreaking] Cyclones. My life-long loves of typography, technology, and organization remain important parts of my personal and professional life.
Learn More
Let's Work Together
Are you ready to embrace your next adventure and present a more cohesive brand? Getting started seems like the hardest part. Let's figure out your next steps. Together.