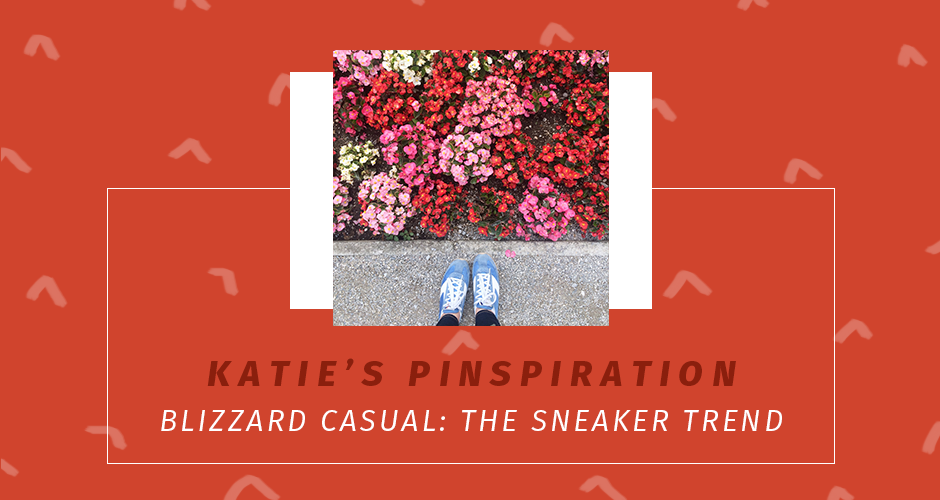 My favorite look from last winter was the dominance of super cool sneakers. I cannot tell you enough how happy it makes me when A) practical and comfortable things are fashionable and B) when said practical and comfortable fashion lasts for more than one season. It took me no time to hop on the cool tennies trend.
The Recipe
As my Pinterest boards show, I am a sucker for tomboy chic and all things casual and these are some of my favorite inspiration images for mastering, what I'm calling "Blizzard Casual." By my definition, Blizzard Casual involves:
a warm coat
oversized scarf
sunglasses and/or cute beanie
sneakers
I live in Nebraska and grew up in the Midwest. I'm no stranger to the cold and snow of winter. From October to April, my footwear rotation consists of ankle boots, snow boots, tall boots, riding boots… are you catching my drift? And now, COOL TENNIS SHOES. There are some days when bearing your ankles is just not smart, for example 6 inches of snow, wind, and 20 degree temperatures (also known as last Tuesday). But I can totally justify the bundled-up-sneaker look on pretty much any other day.
My Roundup
Here is my roundup of my favorite Blizzard Casual looks from around the web.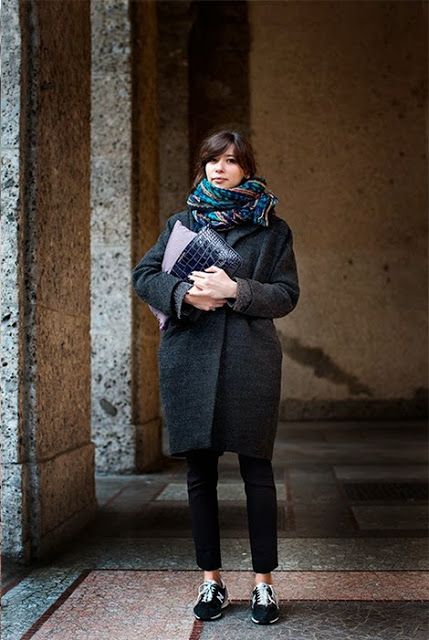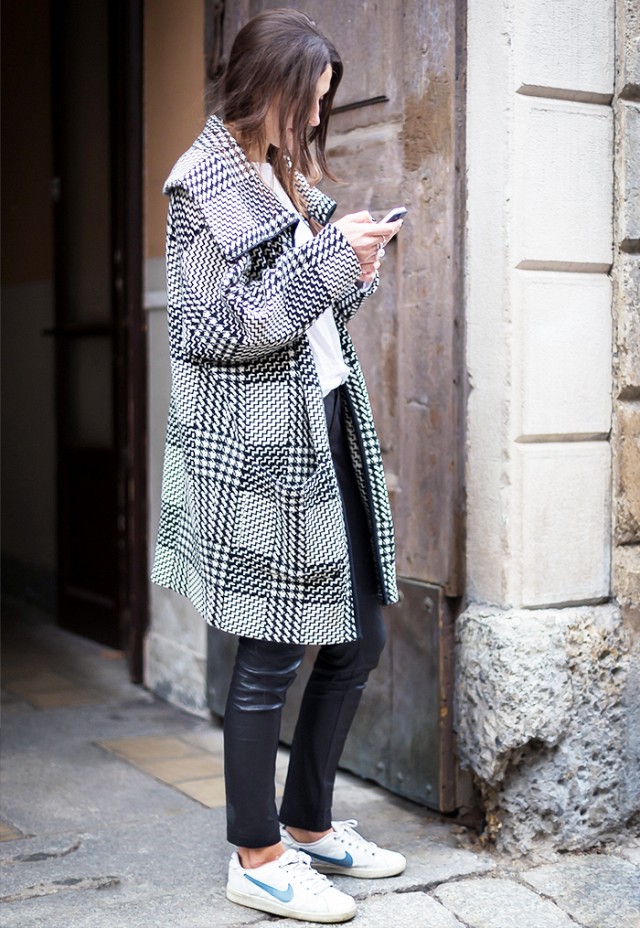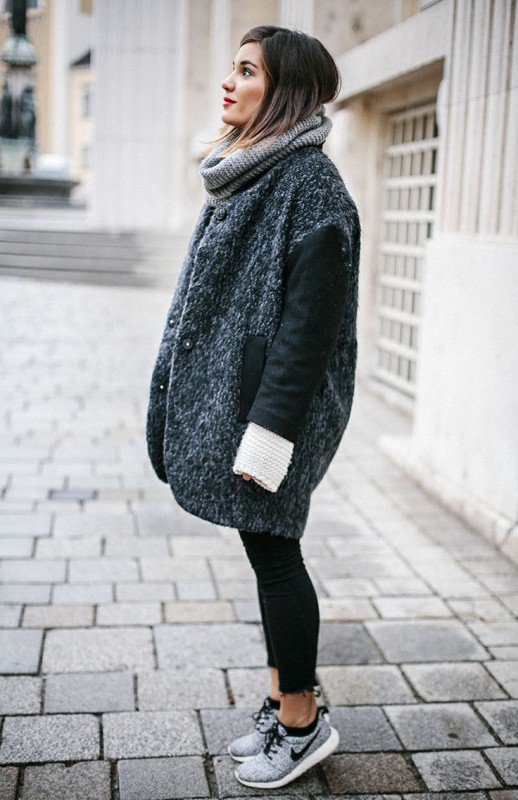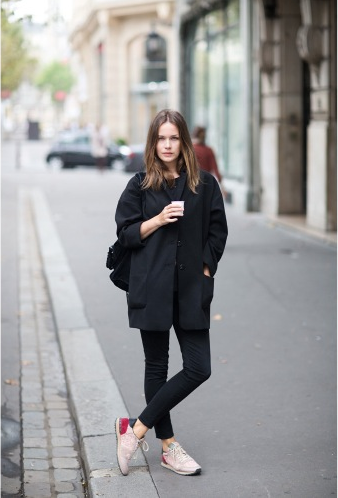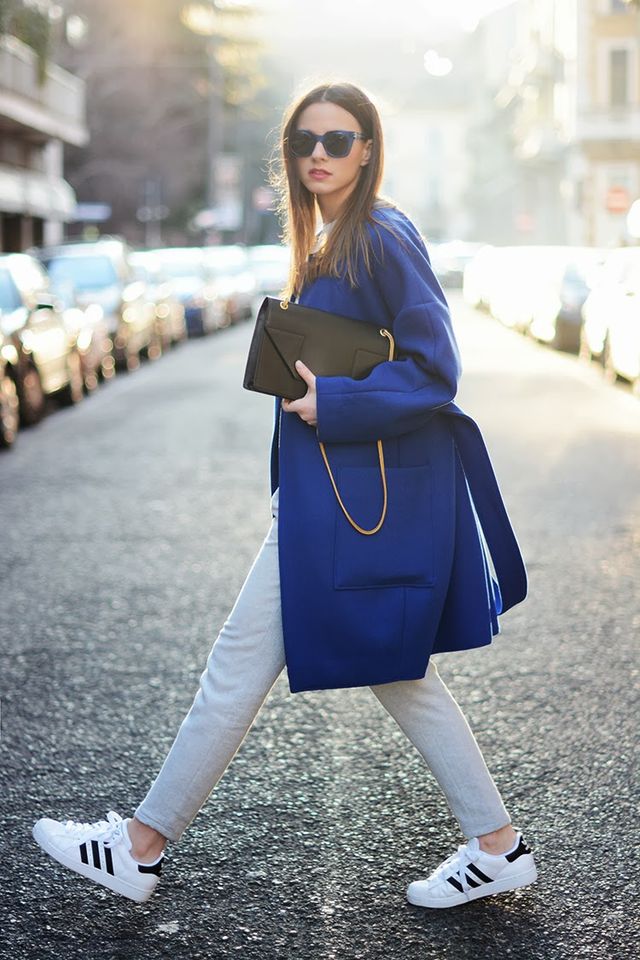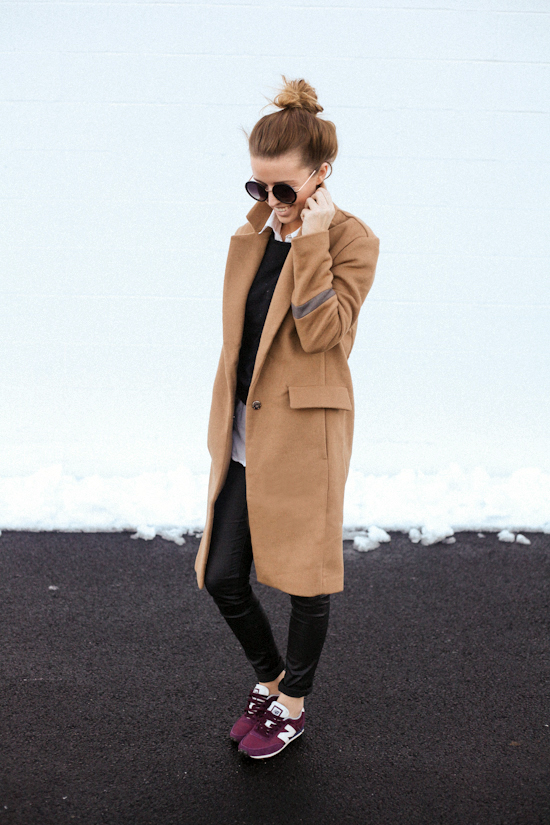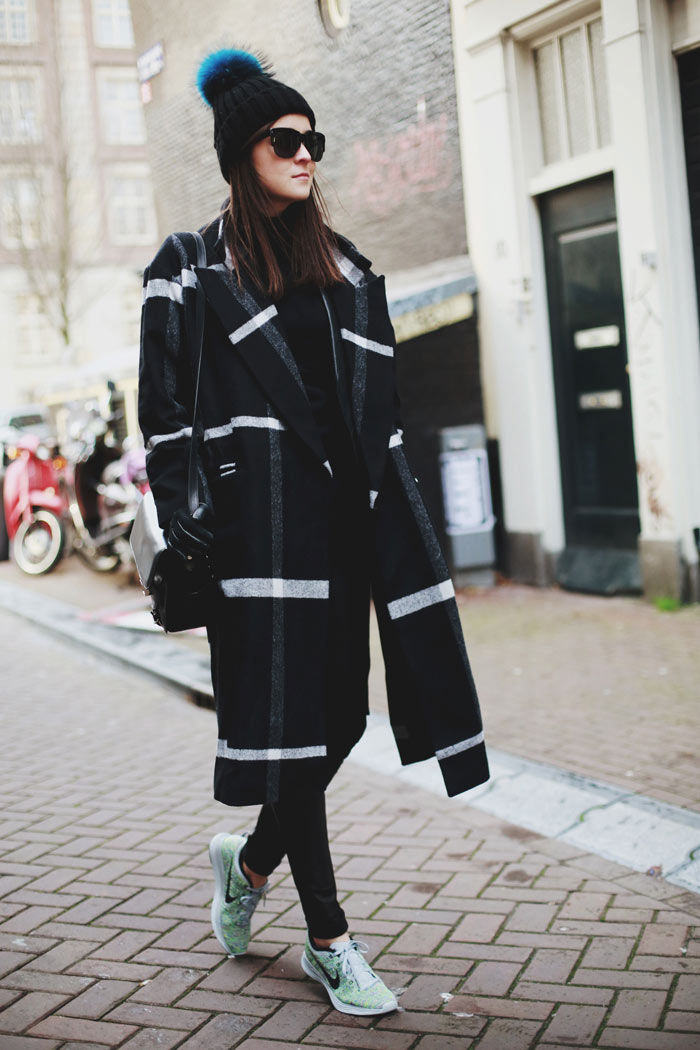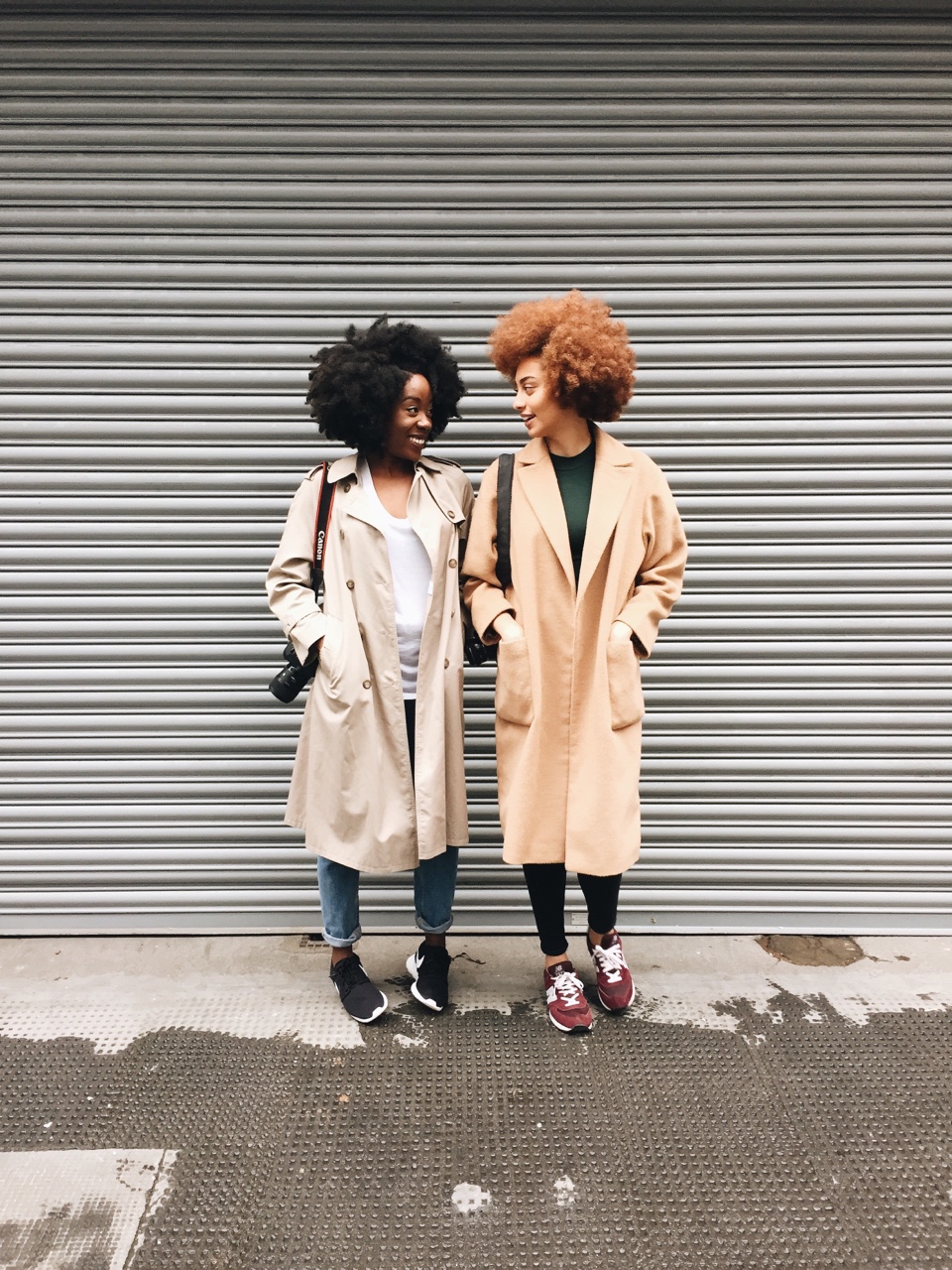 Image sources: 1 / 2 / 3 / 4 / 5 / 6 / 7 / 8
On My Shopping List
I have a bright blue pair of Brooks Heritage Vanguard sneakers and a black and white pair of New Balance 420's but I'm looking to expand my collection of practical (therefore justifiable) tennies. The Brooks pair has held up really well despite a couple years of errand-running, winter wear, and a trip through Europe. The New Balance pair is super flat and lightweight, but slightly less cushioned than the Brooks pair and thus a smidge less comfortable. I'm considering a different pair of New Balance or going with Nike for a change. Got any favorite sneakers that look amazing and are comfortable, too? I'm always for suggestions!