Ah, yes, bookworms, we meet again! I've compiled a list with my thoughts on all of the books I read in 2018. If you didn't read a single book in 2018, that's cool – this list isn't to shame you! This list is purely for me. I like to look back at the variety (or not) of books and authors and I chose to spend time with. Recounting each title brings back the lessons, stories, and feelings I experienced in those pages. My grand total for 2018 was 30 books, beating my record of 20 in 2017! I also try to share these in my Instagram Highlights because it's an easy quick way to share. Please enjoy these sub-par images using random surfaces around my house (#aesthetics).
Okay, here we go.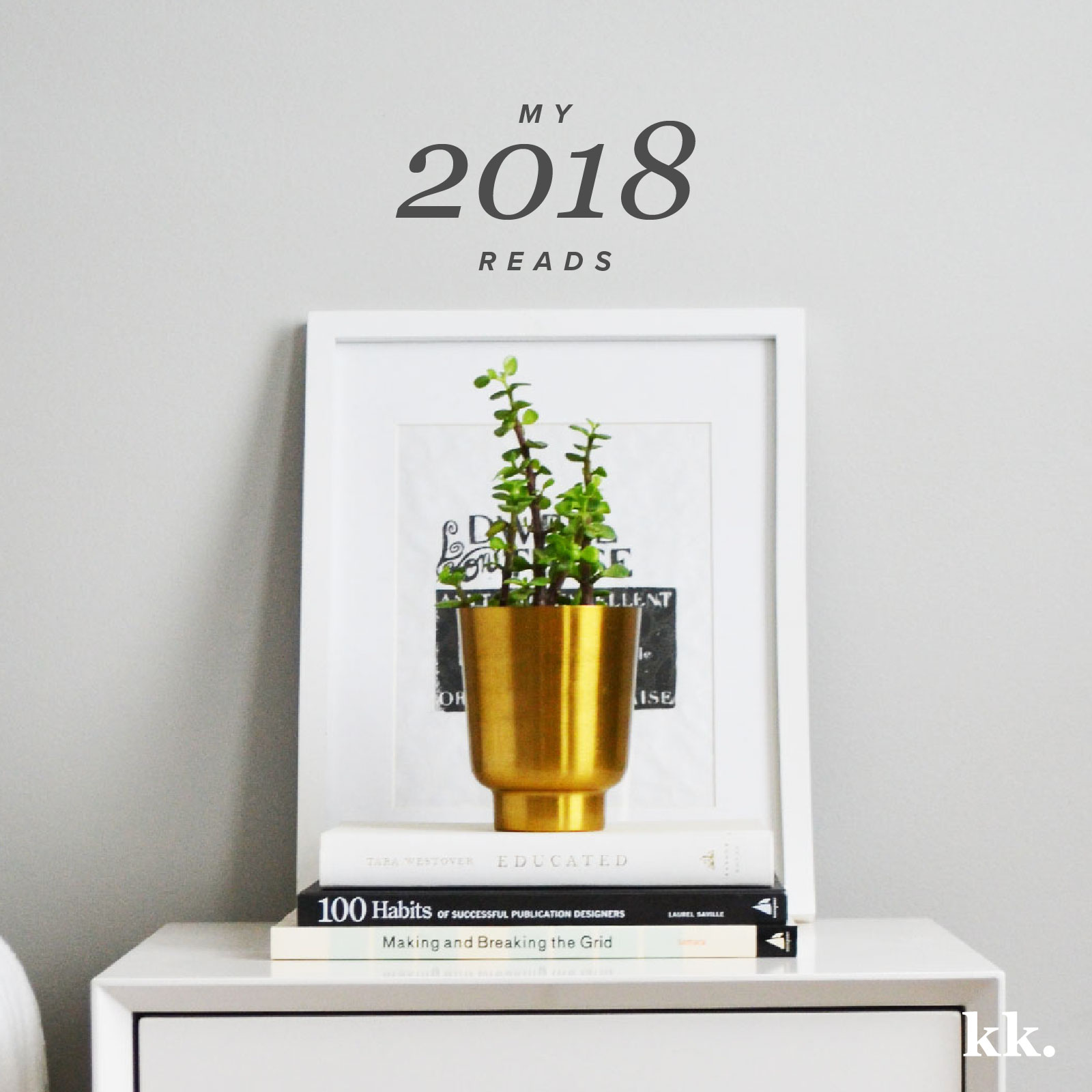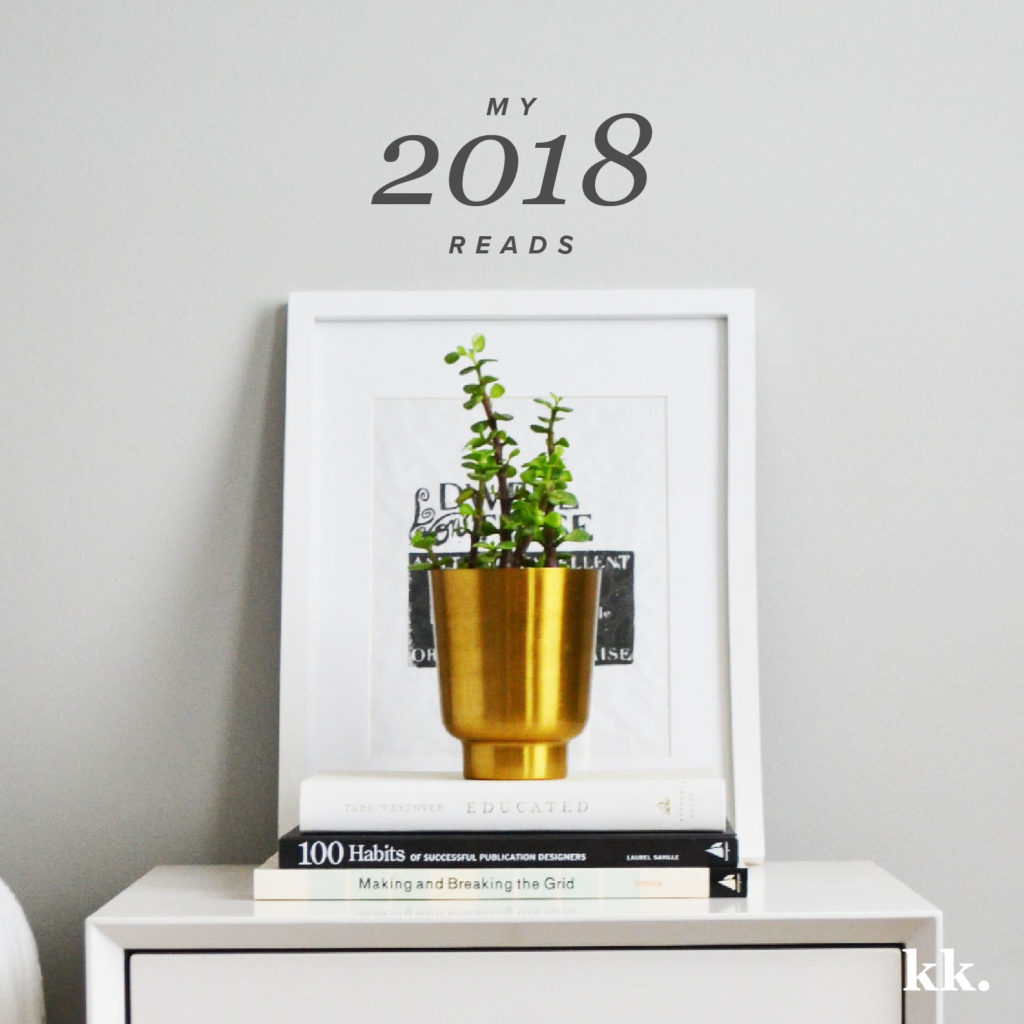 List of 2018 Book Titles – Part 1
1. Little Fires Everywhere
Okay, this was easily one of my favorites of the year. If Reese is turning this into a series, you better believe it's a good one. I thought the writing was vivid and descriptive without dragging on forever. I also loved how this book examined many sides and dynamics of seemingly imperfect people. Turns out even the characters you can't stand are doing what they believe is right. I think that's my biggest take-away from LFE: there's not really a "right" answer or "right" way to handle something. Read this. Please.
2. An American Marriage: A Novel
This book was not AT ALL what I expected but I read wayyyy past my bedtime to finish this sucker in a day or two. It's a heartbreaking and frustrating journey of one couple's struggle with the US judicial system. This one, again, so carefully layers in extenuating circumstances that I would challenge anyone to say "Oh, I never would've done that." Plus, Oprah recommended it so….
3. The Rosie Project
This is a sweet one. I think anyone can guess the ending but the route there is winding and funny and sad. Not earth-shattering but still good.
4. The Woman in the Window
Not a fan. I think I'm just generally tired of every twisty, dark white lady thriller? If that's your genre and you haven't read this then I can safely recommend this to you. I will say that the twists in this one were actually surprising! It's also possible I only read this during daylight hours.
5. When I'm Gone
I definitely felt feelings reading this. Thankfully I haven't had to experience the grief that this family experienced but the thought alone made me emotional. My critique of this book is the pacing. 90% of the book is devoted to one storyline and then a BUNCH of stuff happens in 10% of the book and then it was over. This was a solid "OK" for me – I would ultimately give it 3 stars.
6. Finish: Give Yourself the Gift of Done
Ok, admittedly learning new and better ways to actually get your sh*t done is probably not everyone's idea of reading for fun. But it is mine! I identified so many examples of my own patterns of behavior. Jon Acuff gave them humorous explanations and clever titles. Let me say, I am actively working on my Noble Obstacles and doing my best to move forward on The Day After Perfect.
7. Crazy Rich Asians
I feel like this has been a polarizing book and movie. I loved this read! It was fun and magic…dare I say, enchanting? I read this as a purely fun adventure but I also got to chat with some folks who were so turned off by the family dynamics they didn't dig CRA at all. I thought the movie was a delight as well, so 50/50 you'll love or hate it.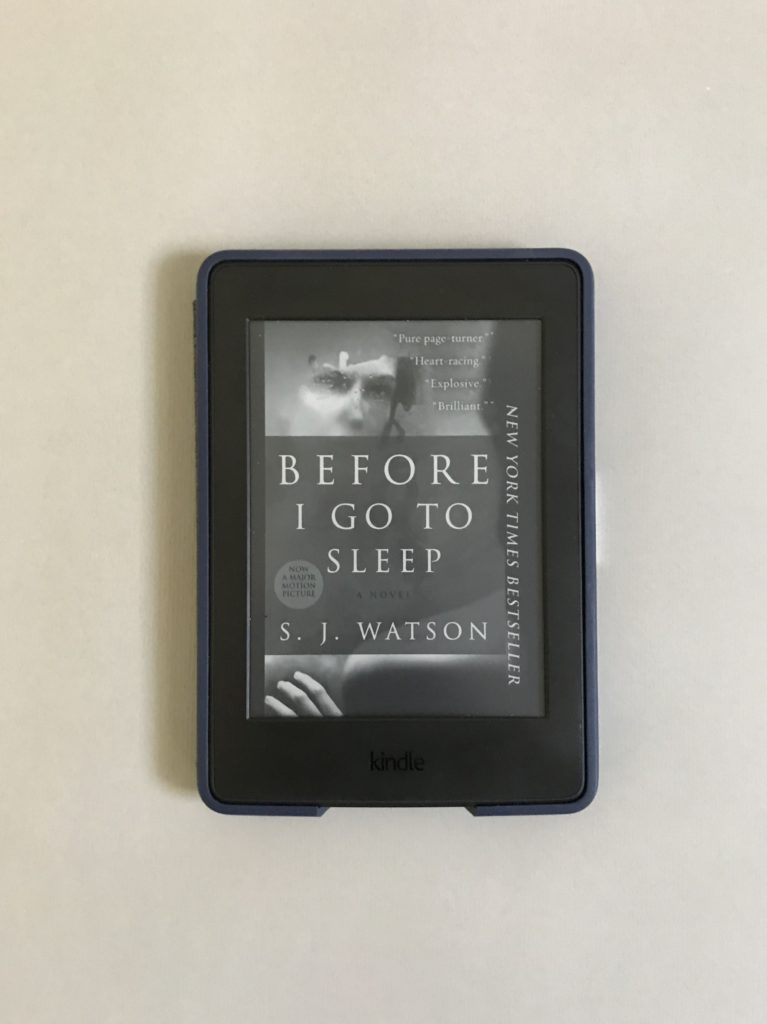 8. Before I Go to Sleep
See my reaction to #4. That's a no from me, dawg. The opportunity cost of watching the move is better.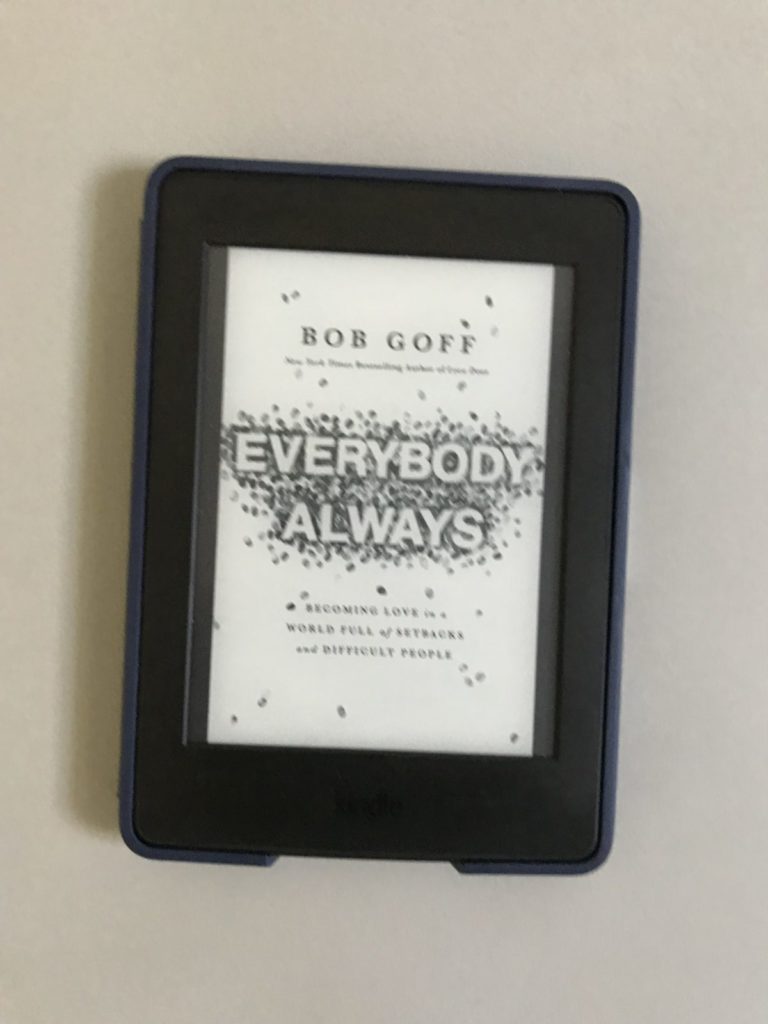 9. Everybody Always
Bob is a positive, goofy, encouraging guy and I never regret a moment spent reading his books. This book could easily be gifted to someone you love or someone you just met. He offers anecdotes for life and faith. If you need a little encouragement, read this one.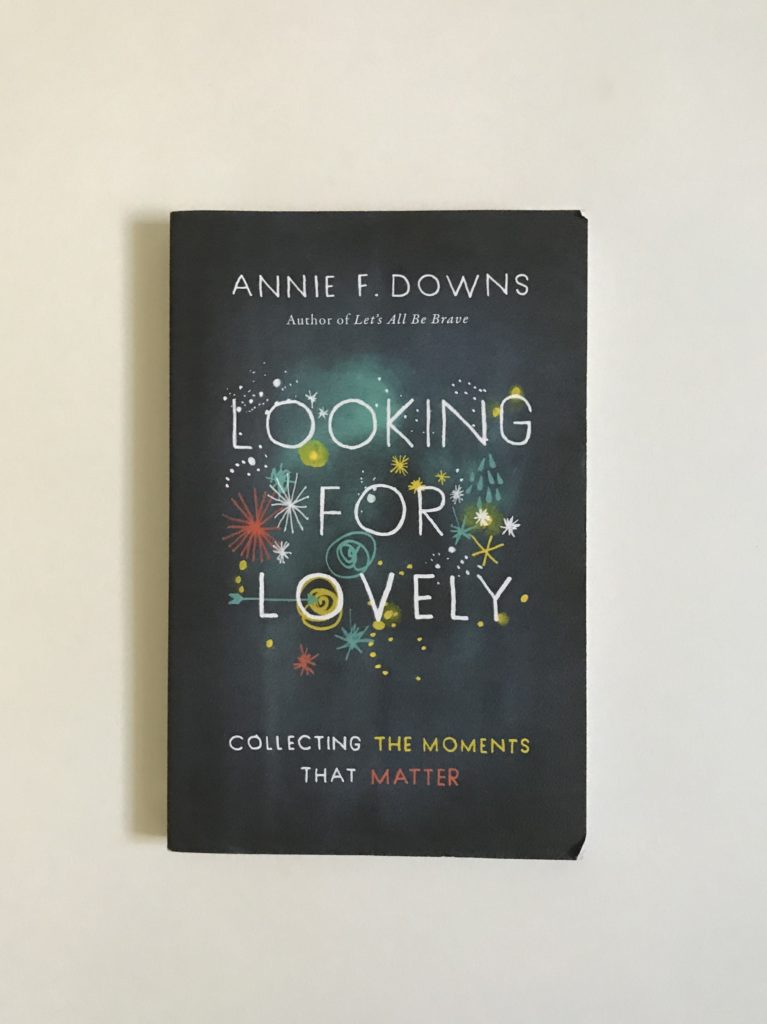 10. Looking for Lovely
This was very okay. It is spiritually-based and fairly short if you're into that sort of thing! The author shared some personal experiences but left a lot of them really vague, and also weirdly name-dropped some of her cool friends? This one didn't particularly move me.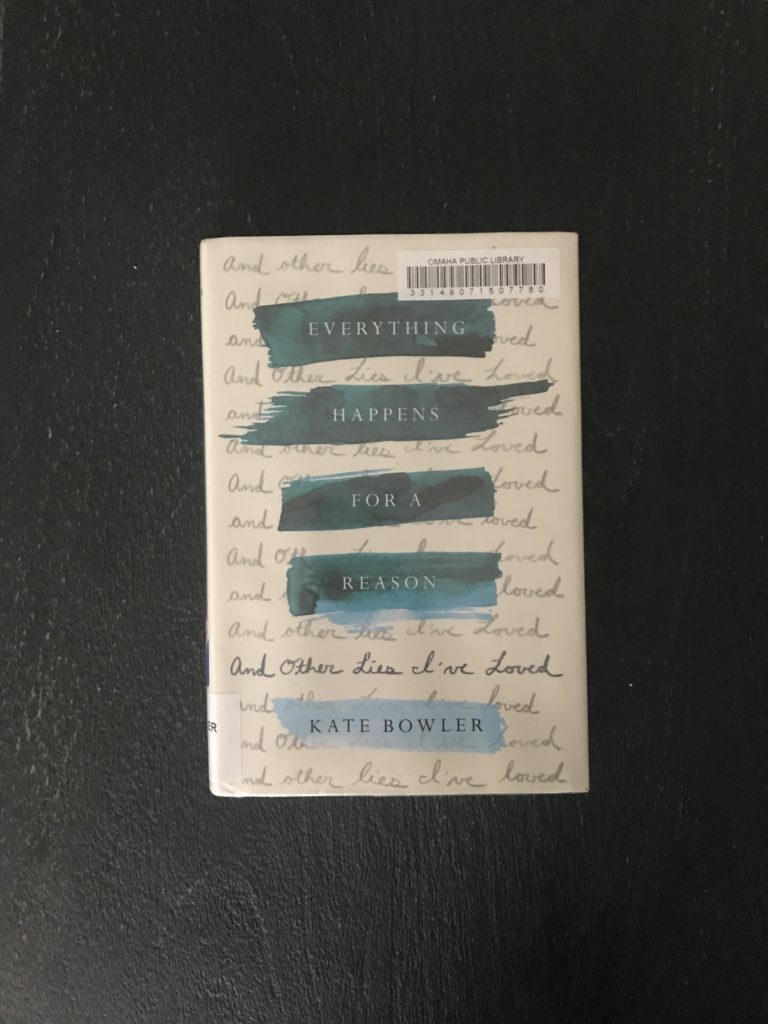 11. Everything Happens for a Reason and Other Lies I've Loved
This book gave me some serious life perspective. I was so intrigued by the author's career – researching the prosperity gospel – and how she approached this concept in light of her life-changing diagnoses. Not a long read, but truly interesting. If you read When Breath Becomes Air, then you might be interested in this book.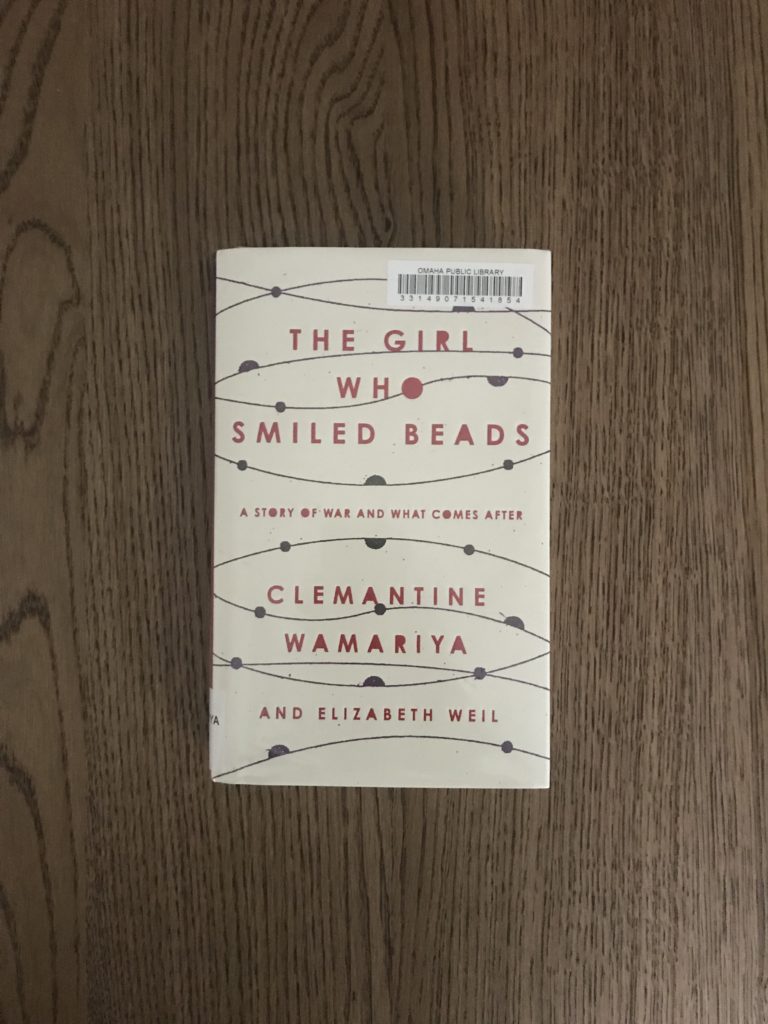 12. The Girl Who Smiled Beads
The book's author wrote about her first years on earth fleeing Rwanda for her life as the Genocide began and then spending her childhood walking between and merely surviving refugee camps in Africa. I felt weary just reading her accounts. She shares what it was really like to be reunited with her family on live television. If you've lived a relatively comfortable life, I would highly recommend reading and wrapping your brain around the life of a refugee.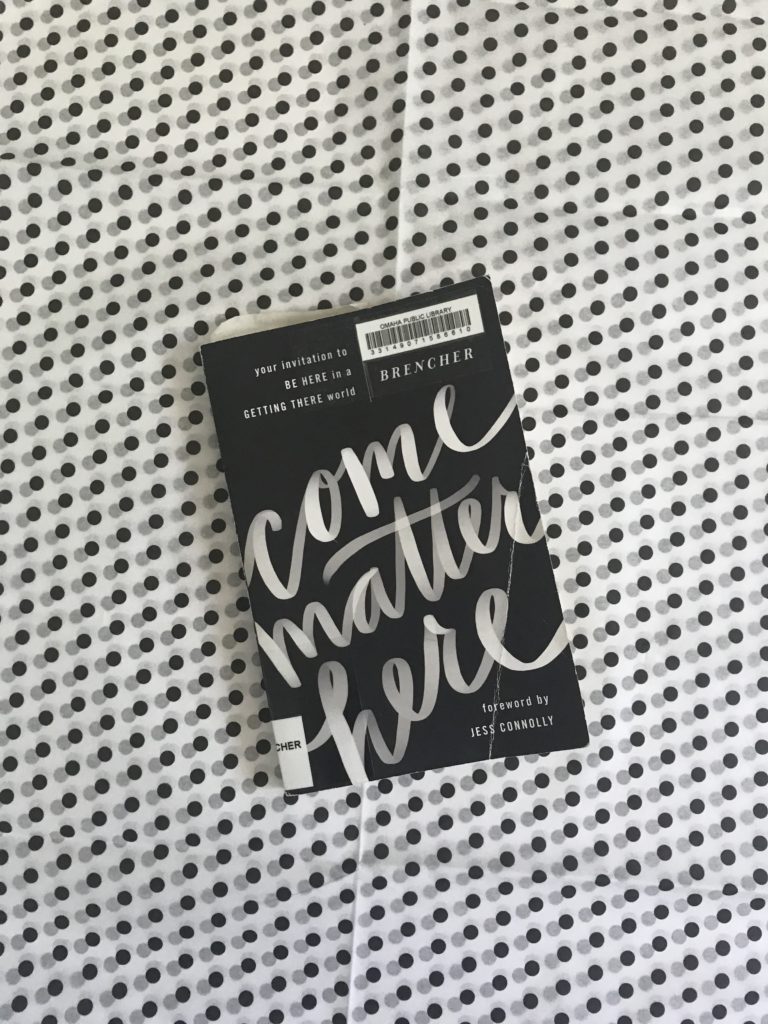 13. Come Matter Here
Of all the positive, semi-spiritual books I've read, this one felt refreshingly…honest. The title and the explanation behind it were almost more impactful than the book. "Come matter here" was the idea that we are waiting for and relying upon attention and validation from others. We are waiting for an email or text or invitation to matter somewhere, anywhere. I appreciated what seemed like a truly genuine account of the author's life, faith, relationships, and depression.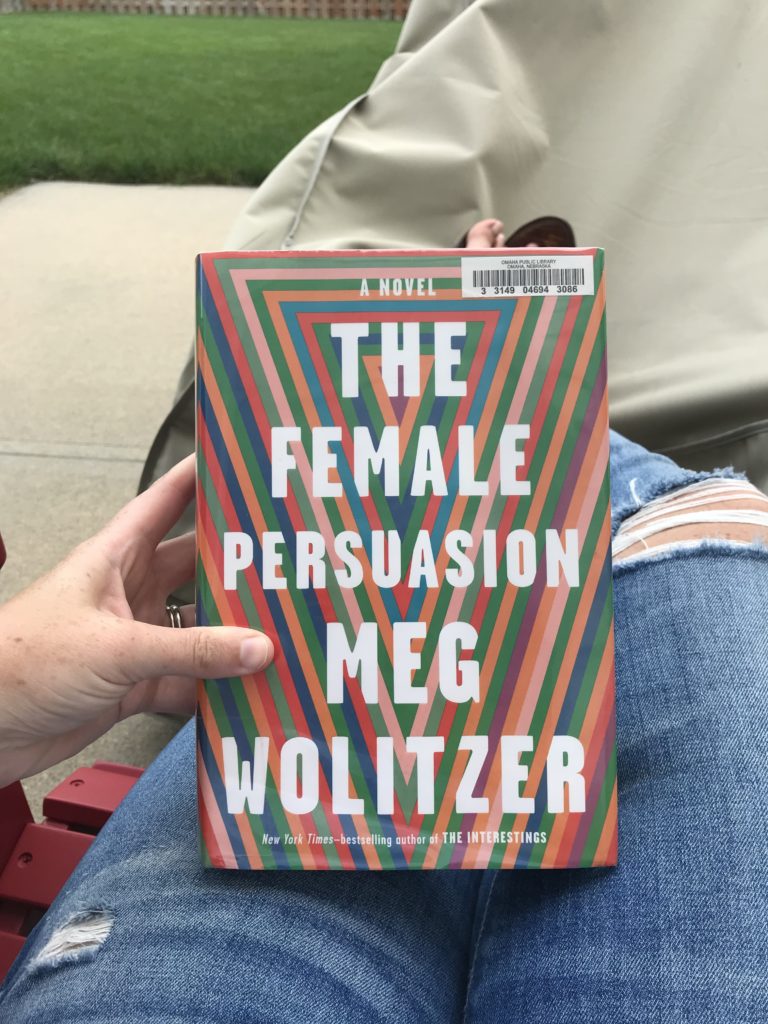 14. The Female Persuasion
This cover was EVERYWHERE for awhile! It's really cute and Instagrammable so I'm not shocked. I didn't really know what to expect but this kind of a preppy coming of age story. The book is pretty thick, but I enjoyed this read, and didn't feel like it dragged on forever. Liked it!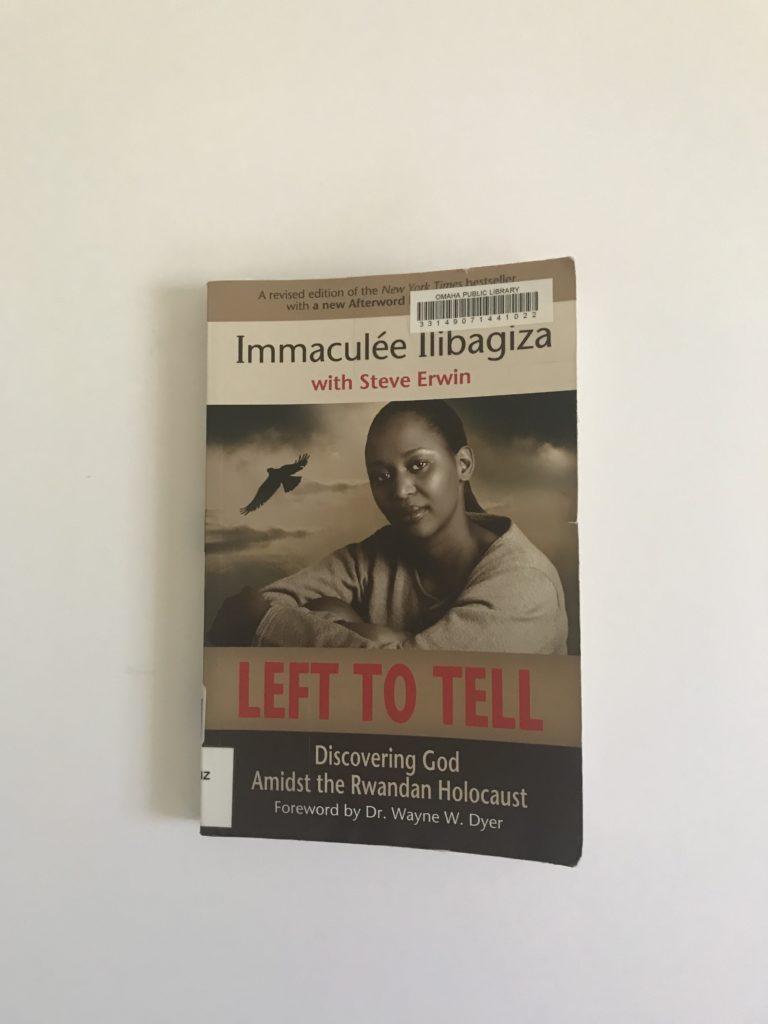 15. Left to Tell: Discovering God Amidst the Rwandan Genocide
There aren't enough or right words to describe this read. I'm still in shock that something so devastating happened in 1994. I know most people won't read this one, but if you can I would recommend that you do. You won't soon forget Immaculee's story.
Have you read any of these? What were your thoughts? What should I add to 2019 list?
Thanks so much for reading! I'm sharing the second half of my 2018 list next week. Subscribe below if you just want the post emailed to you. I'm not selling anything, it's just an automated way for you to get my blog posts without checking social media. Up to you!