Happy Friday! This is not a lengthy deep or personal post but I'm try to put more effort into my website and blog. The truth is like genuinely like designing and writing so I'm using my season of change to implement new creative habits. Before April and May of this year I had not designed or photographed or written anything for the pure joy of designing in at least a year. A YEAR. OF NOT DOING THE THING I LOVE TO DO. I mean, the glorious part of a J-O-B in the creative field means using one's "creativity" each day in the office for clients. But after months and years of strictly making stuff for other people, you get burnt out or uninspired or both. I felt like I was withholding the very thing I like to do, from myself, because I should only spend my time on paid work. Getting paid to do what you do is, well, important and probably (definitely) the ideal scenario. There's value in design; it's important for communicating things. There are many technical aspects that can be most efficiently understood and completed by a professional. BUT WHAT ABOUT THE FUN.
2 Hours of FUN
I've mentioned before that I'm a perfectionist in almost every area of my life. But the books I enjoy reading, the art I enjoy looking at, and the people I enjoy spending time with are not perfect. And it's OK. We're all better for it. So I'm getting back to the basics by blocking off 2 hours of "Design for Fun" time to my calendar each week. I can make whatever I want for those two hours and the result can be simple, complex, dumb, ugly, or whatever else. The graphics below are the result of a couple hours of Design for Fun time a few weeks ago. I'm also experimenting with finalizing my own brand color palette so that's how I ended up with those colors.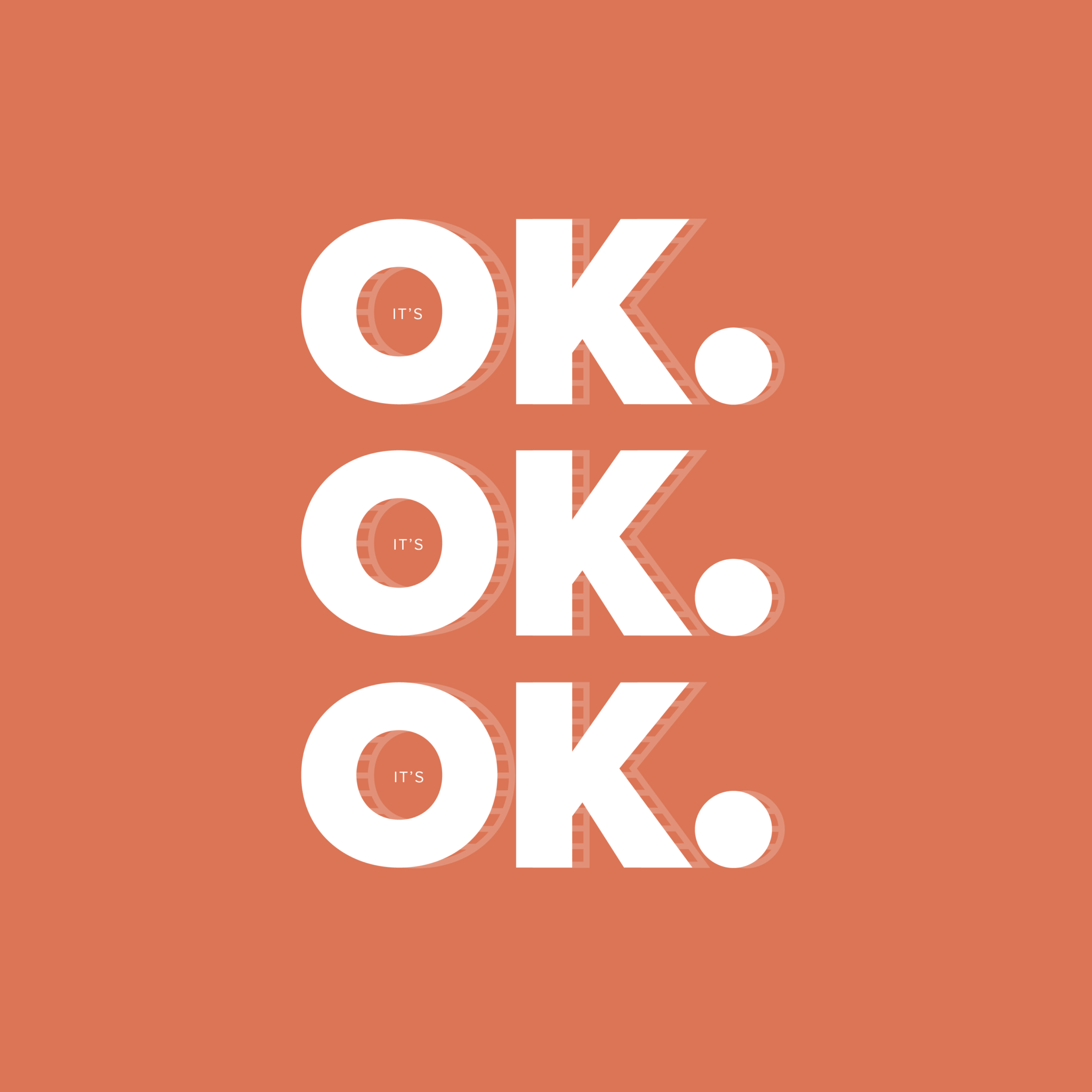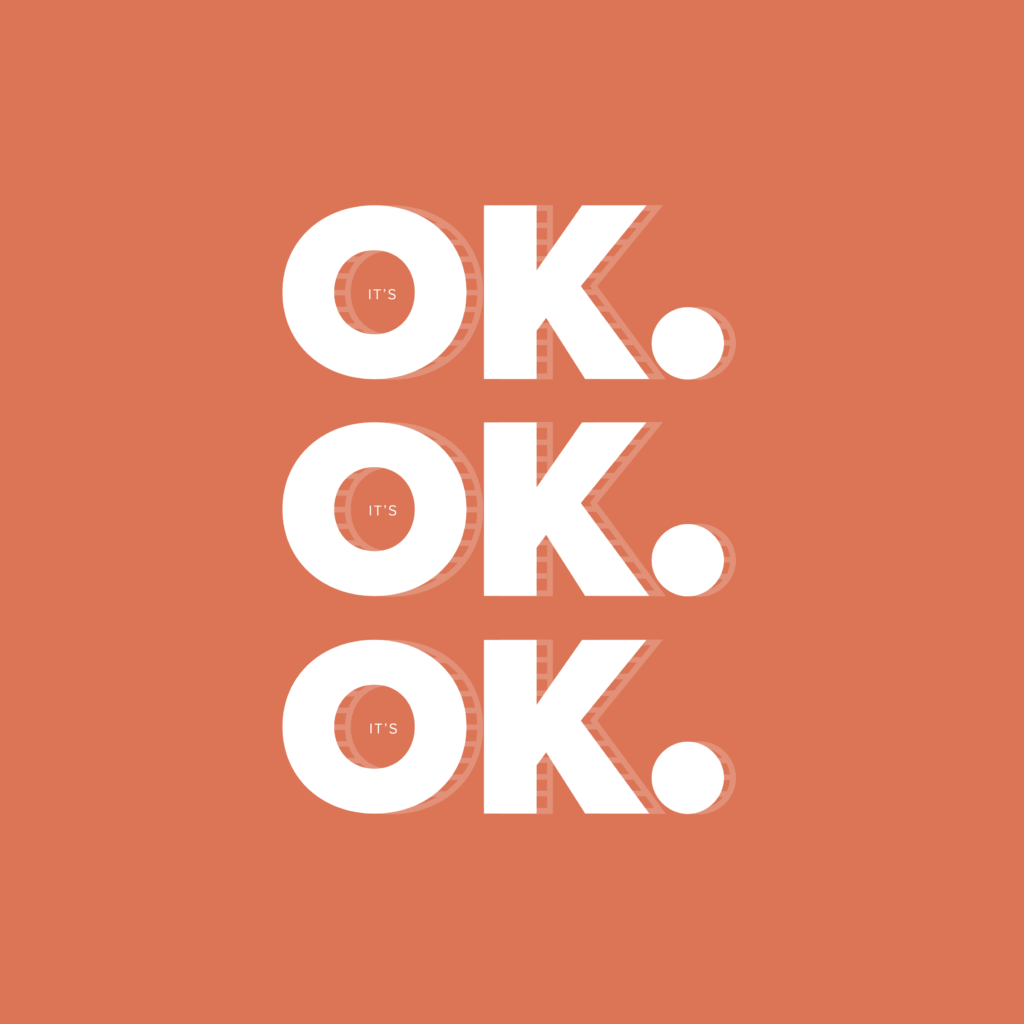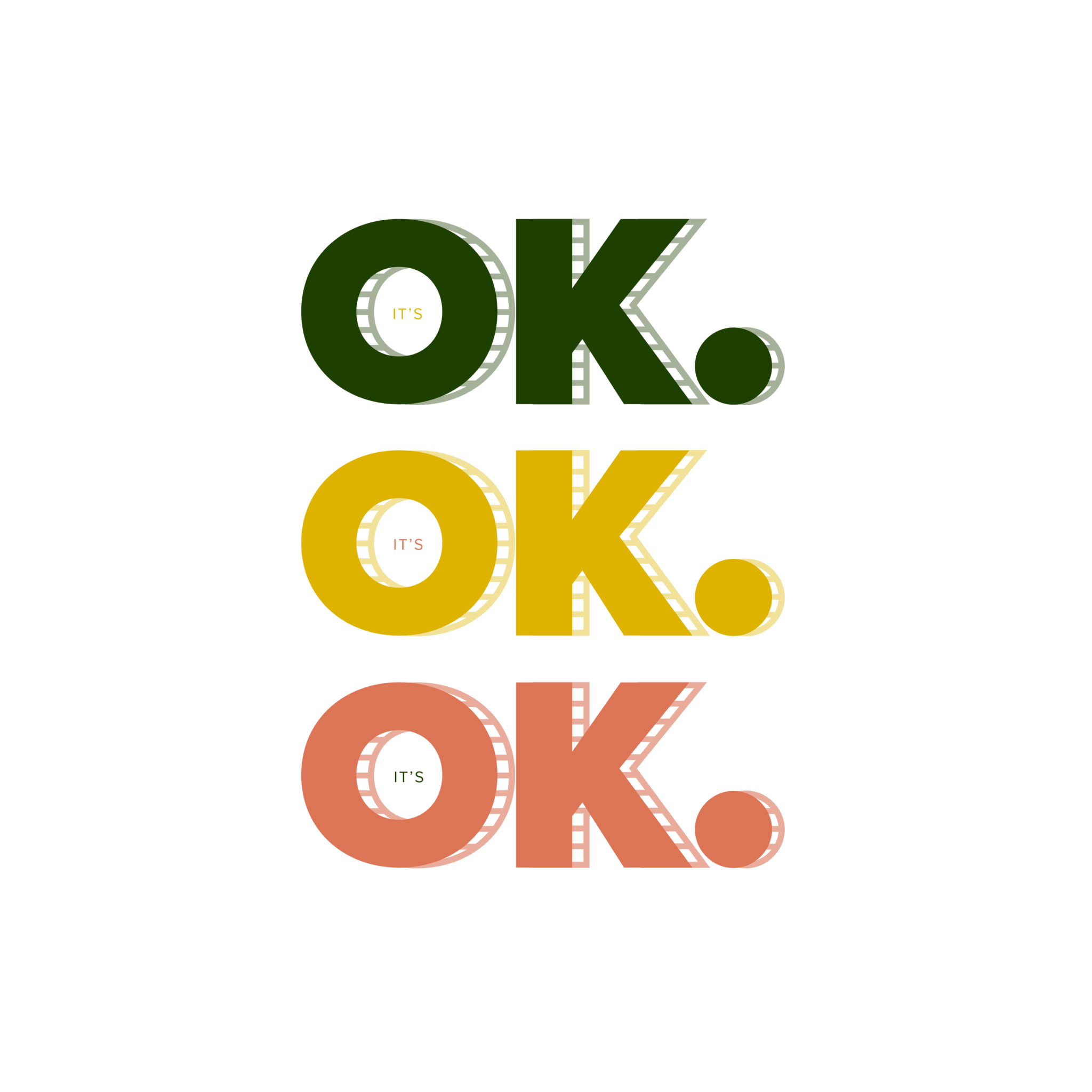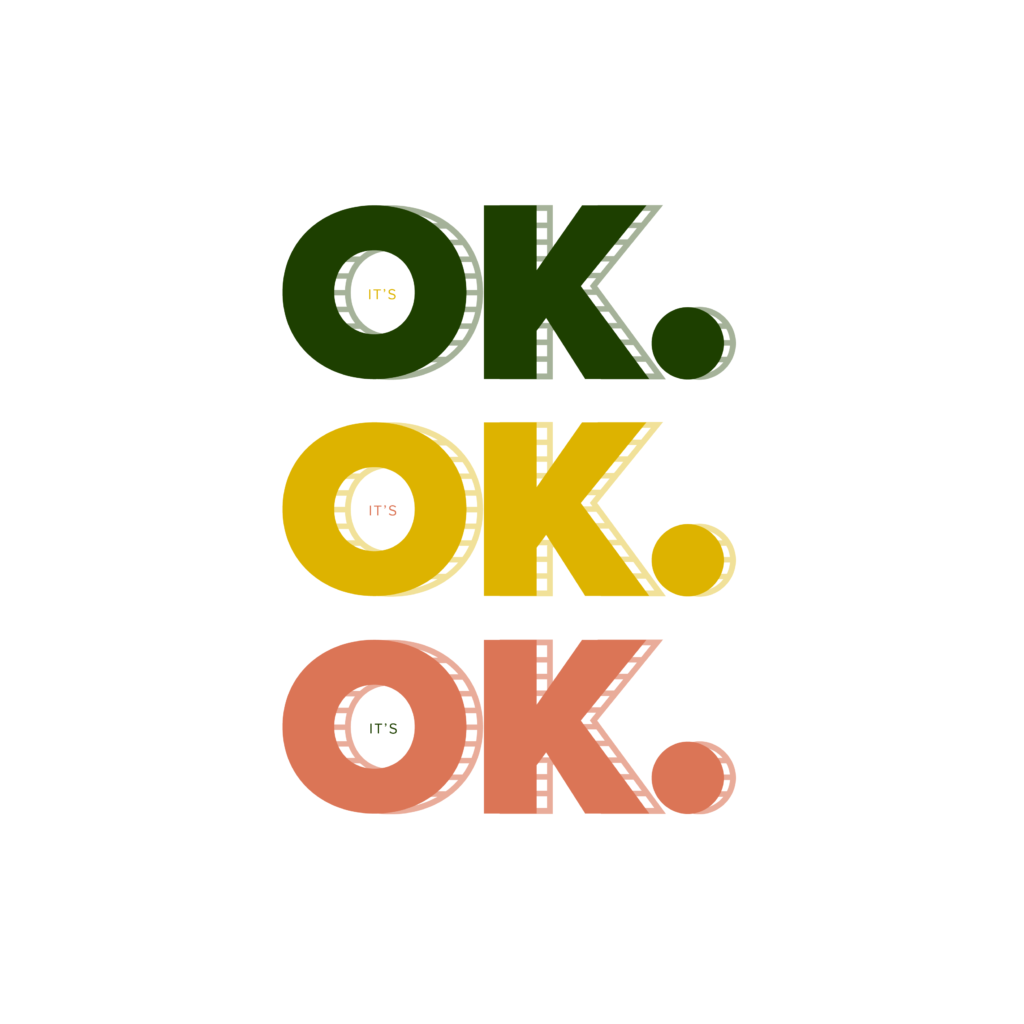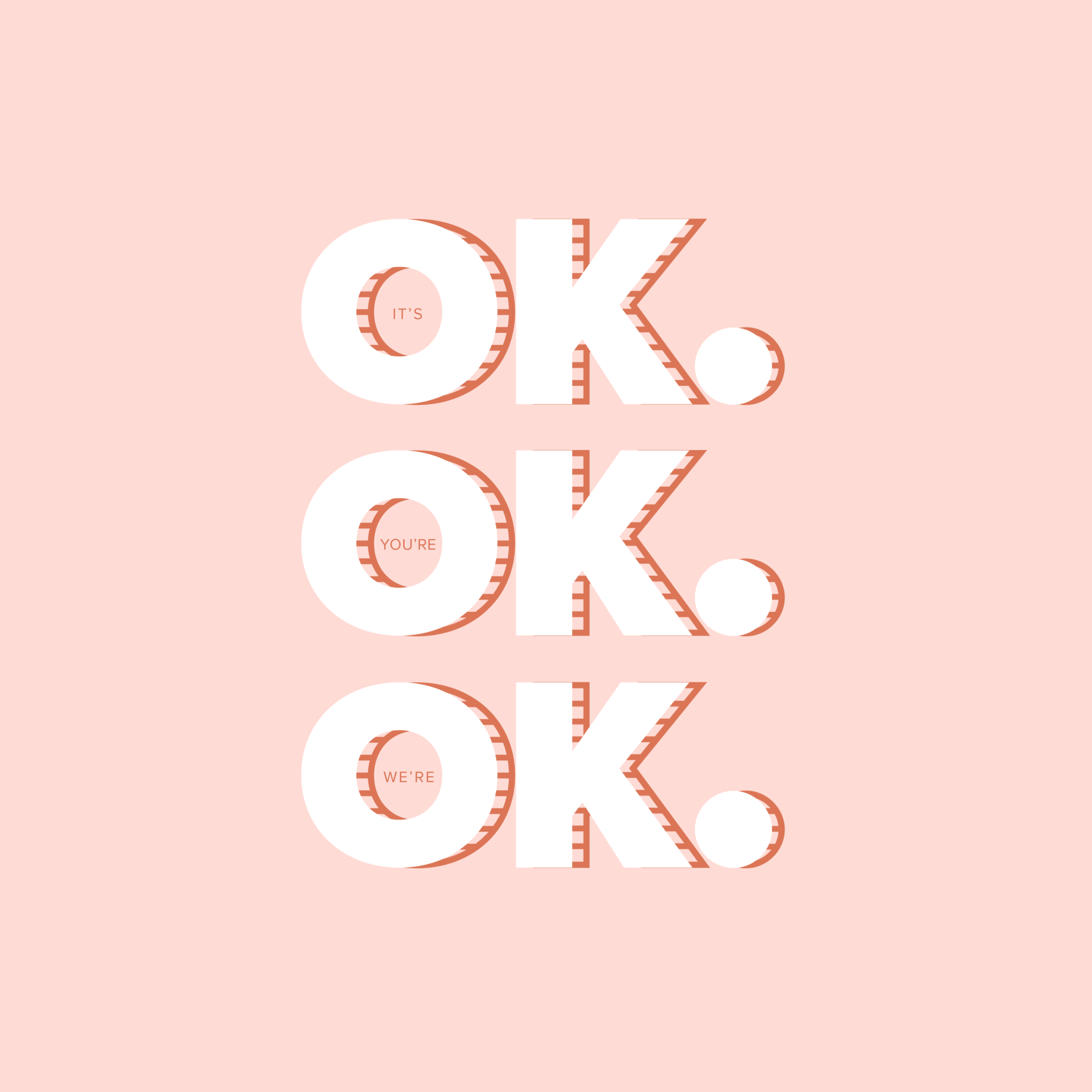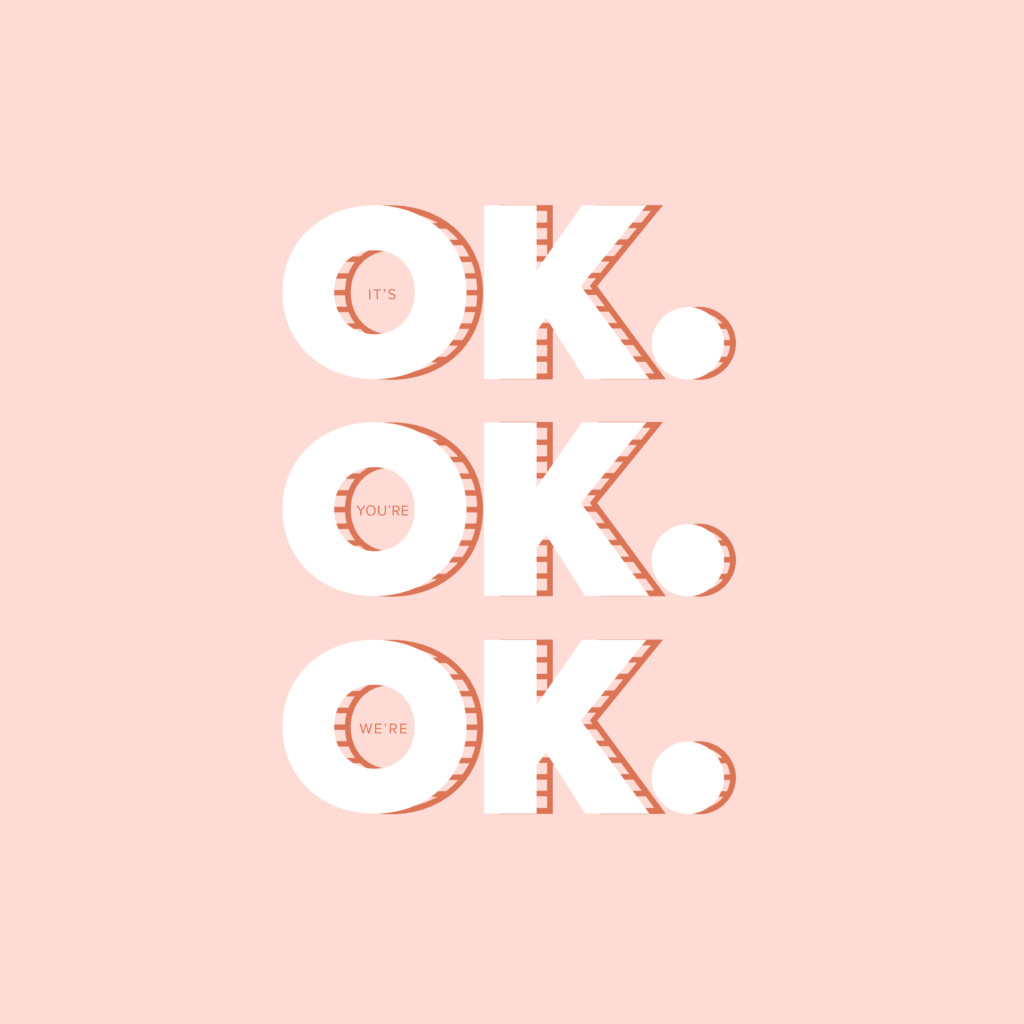 Things I am OK with this week:
I made progress on but am not done with my UX mobile app design.
I worked out almost every day this week.
There are emails from recruiters and miscellaneous other contacts I did not follow up with.
I have not done my business accounting for May yet.
I finished a 20 page document layout that was a day late but my client was flexible and excited about the result.
I ordered, like, 12 dresses and shoes for upcoming events and I didn't really like how any of them fit or looked.
If you didn't get everything on your list done this week, it's OK. You're OK. I'm OK. OK then! Thanks for reading.